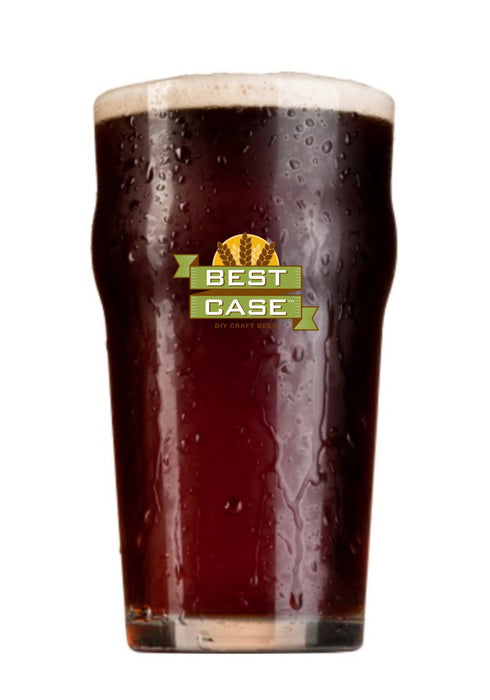 Best Case Bee-Man's Honey Brown Ale All Grain
by Best Case Beer
Designed for use with the Grainfather and traditional all-grain brewing systems.
Best Case All-Grain kits are tried and true recipes developed over many years.
 Our Honey Brown Ale contains Canadian 2-row and specialty malts (crushed), UK hops, and yeast - Ready to mash in and make delicious beer ever time! Temperature and time guidelines are also included.
The subtle taste of honey blended with the chocolaty velvet smoothness of a brown ale is a combination too good to miss. Light hop bitterness and smooth texture.
O.G. 1.047-51 | F.G. 1.008-12 | ABV 5.3% | IBU 17
(OG Based On 75% Brewhouse Efficiency)
Makes 23 Litres!
*Estimated alcohol contents for Best Case beer assume you are adding the priming sugar at bottling (which contributes approximately 0.3% alc./vol.)
Best Case Bee-Man's 
Conçu pour être utilisé avec le Grainfather et les systèmes de brassage traditionnels à base de céréales.
Les trousses Best Case Tout Grains sont des recettes éprouvées et élaborées au fil de nombreuses années.  
Notre Honey Brown Ale contient des malts canadiens à deux rangées et de spécialité (écrasés), du houblon britannique et de la levure.
Les indications de température et de temps sont également incluses.
Le goût subtil du miel mélangé à la douceur veloutée d'une bière brune est une combinaison trop belle pour être manquée. Légère amertume du houblon et texture lisse.  Servir froid
O.G. 1,047-51 | F.G. 1,008-12 | ABV 5,3% | d'IBU 17
(OG basé sur une efficacité de brasserie de 75%)
Donne 23 litres!
* La teneur estimée en alcool de la bière Best Case suppose que vous ajoutez le sucre d'amorçage à la mise en bouteille (ce qui représente environ 0,3% alc./vol.).