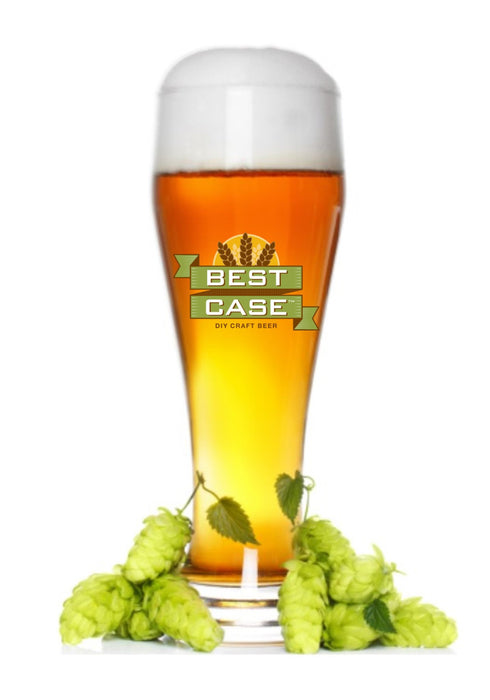 Best Case Best Coast IPA All Grain
by Best Case Beer
Designed for use with the Grainfather and traditional all-grain brewing systems.
Best Case All-Grain kits are tried and true recipes developed over many years.
Our Best Coast IPA contains Canadian 2-row and specialty malts (crushed), 1/2 pound of Cascade hops, and yeast - Ready to mash in and make delicious beer ever time! Temperature and time guidelines are also included.
Hoppy IPA's might have originated on the West Coast, but the BEST ones are made right here! Experience first hand, the Halifax 'hop' explosion. Here's our version of this 'full-on' beer for 'hop heads'. The hoppiest recipe we've ever made.
Not for the faint of heart. These "North American" style IPA's are much more citrusy than their British Cousins. But beware; at 6.4%, this brew can creep up on you.
O.G. 1.058-60 | F.G. 1.014-16 | ABV 6.5% | IBU 55
(OG Based On 75% Brewhouse Efficiency)
Makes 23 Litres!
*Estimated alcohol contents for Best Case beer assume you are adding the priming sugar at bottling (which contributes approximately 0.3% alc./vol.)
Best Case Best Coast IPA Tout Grains
Conçu pour être utilisé avec le Grainfather et les systèmes de brassage traditionnels à base de céréales.
 Les trousses Best-Grain All-Grain sont des recettes éprouvées et élaborées au fil de nombreuses années.
 Notre Best Coast IPA contient des malts canadiens à deux rangées et de spécialité (écrasés), une demi livre de houblon Cascade et de la levure. Les indications de température et de temps sont également incluses.
IPA pourrait être originaire de la côte ouest, mais les meilleurs sont fabriqués ici! Découvrez par vous-même l'explosion de Halifax. Voici notre version de cette bière pour les «têtes de houblon». La recette la plus houblonné que nous ayons jamais faite.
 Pas pour les faibles de coeur. Ces IPA de style «nord-américain» sont beaucoup plus citronnées que leurs cousins ​​britanniques. Servez frais
O.G. 1,048-52 | F.G. 1,010-14 | ABV 5,0% | d'IBU 30
(OG basé sur une efficacité de brasserie de 75%) 
Donne 23 litres!
 * La teneur estimée en alcool de la bière Best Case suppose que vous ajoutez le sucre d'amorçage à la mise en bouteille (ce qui représente environ 0,3% alc./vol.).