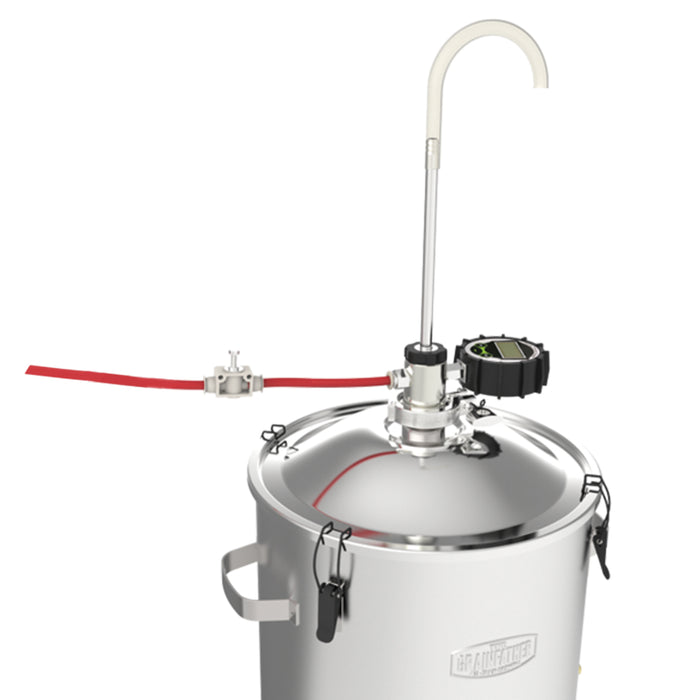 Grainfather Conical - Pressure Transfer Kit
by Grainfather
Easily attach to the Grainfather Conical Fermenter, for a clean and simple way to transfer your beer without the need to lift the fermenter to perform a gravity fed transfer. This also ensures less chance of oxygen entering the beer during transfer.
Grainfather Conical - Kit de transfert de pression
Attachez-vous facilement au fermenteur conique Grainfather, pour un moyen simple et propre de transférer votre bière sans avoir à soulever le fermenteur pour effectuer un transfert par gravité. Cela garantit également moins de chances que de l'oxygène pénètre dans la bière pendant le transfert.