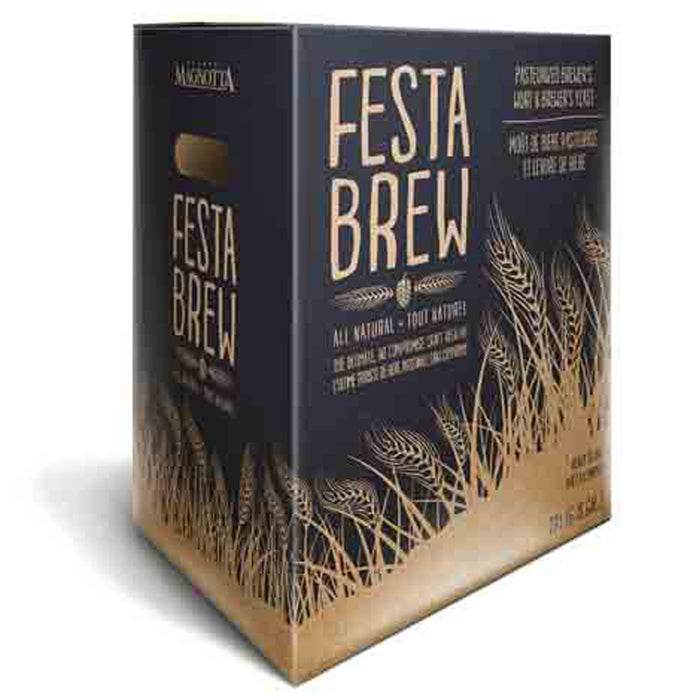 Festa Brew - Brown Ale
by Festa Brew
A traditional, medium-bodied English style Brown Ale. Pleasantly roasted, mid-bodied malt profile with low hop flavour and aroma and moderate hop bitterness. Slight yeast-derived fruitiness.

23 Litres of wort | OG: 1.0496 – 1.0504, FG: 1.0116 – 1.0124, Yeast: Nottingham, IBUs: 15
Festa Brew - Brown Ale
Une bière brune à l'anglaise traditionnelle et moyennement corsée. Profil de malt agréablement torréfié, mi-corsé, à saveur et arôme de houblon faibles et amertume de houblon modérée. Léger fruité dérivé de levure.
23 litres de moût | OG: 1,0496 - 1,0504, FG: 1,0116 - 1,0124, IBU: 15
levure: Nottingham