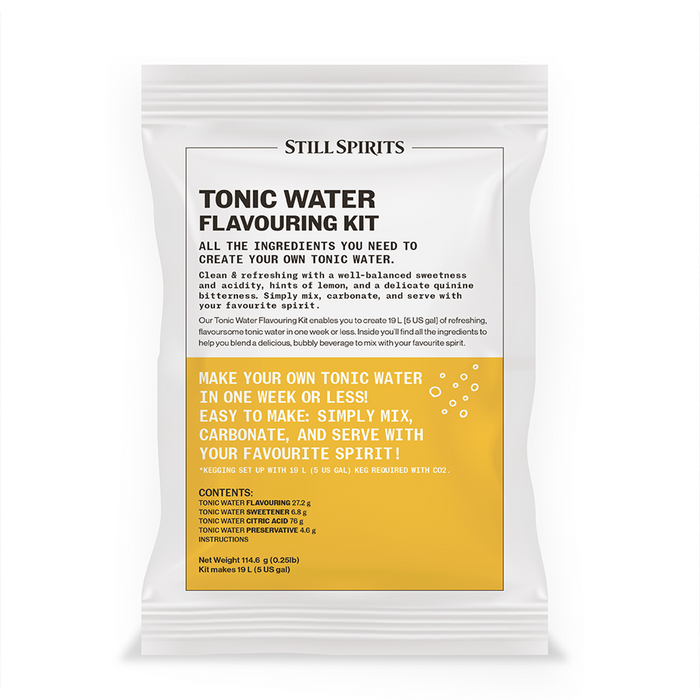 Classic Tonic Water Flavouring
by Still Spirits
Make your own Tonic water in one week or less!
Simple and easy to make at home, mix with water in a corny keg and then carbonate.
Sometimes only a G&T will do, and what better way to enjoy one at home than with your own home made Tonic Water. Clean refreshing with well balanced sweetness and acidity, hints of lemon and a delicate quinine bitterness.
This tastes as good as, if not better than the premium brands available in stores, also allowing you the chance to tell friends that you made it yourself at home when making them a G&T.
NOTE: You will need to have corny keg and gas at home to take advantage of this product and to carbonate it.