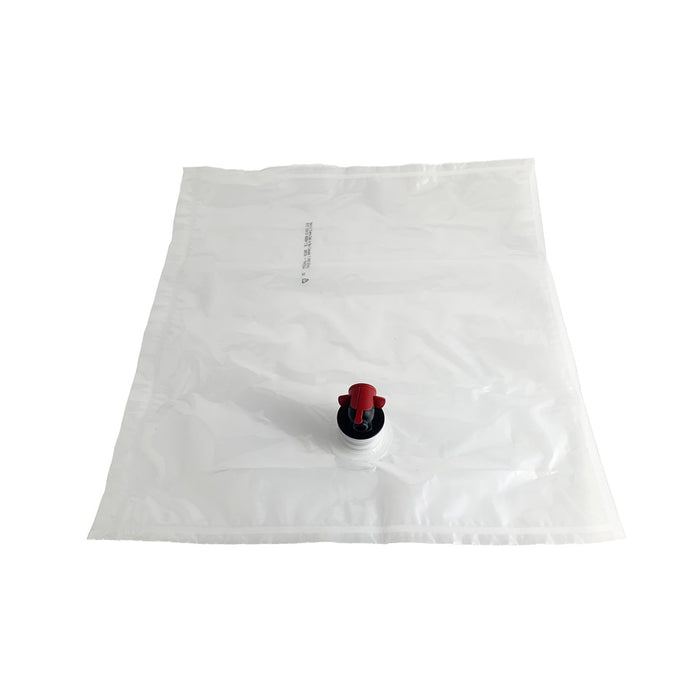 Wine On Tap - Replacement Bags 3 Pack (7.5 L)
by Best Case Wholesale
These easy to use, pre-sterilized 7.5 L bags are compatible with the Wine-On-Tap bucket, which fits in the fridge or on the counter.
Bagged wine stays fresh for 6 months to a year no matter when you drink the wine. Foil bags block more UV and have a double oxygen barrier to keep your wine fresh.
Package includes 3 foil bags with a professional, no-drip tap that quickly snaps into place once you finish filling.


Wine On Tap - Sacs de rechange, paquet de 3 (7,5 L)
Sacs à vin 7,5 L pour ''Wine-On-Tap'' (Paquet de 3)
Ces sacs en papier pré-stérilisés de 7,5 litres, faciles à utiliser, sont compatibles avec le seau ''Wine-On-Tap''.
Le vin reste frais pendant 6 mois à un an, peu importe le moment où vous le buvez. Les sachets en aluminium bloquent plus d'UV et ont une double barrière d'oxygène pour garder votre vin au frais.
Le paquet comprend 3 sachets en aluminium avec un bec sans goutte qui se met rapidement en place une fois le remplissage terminé.