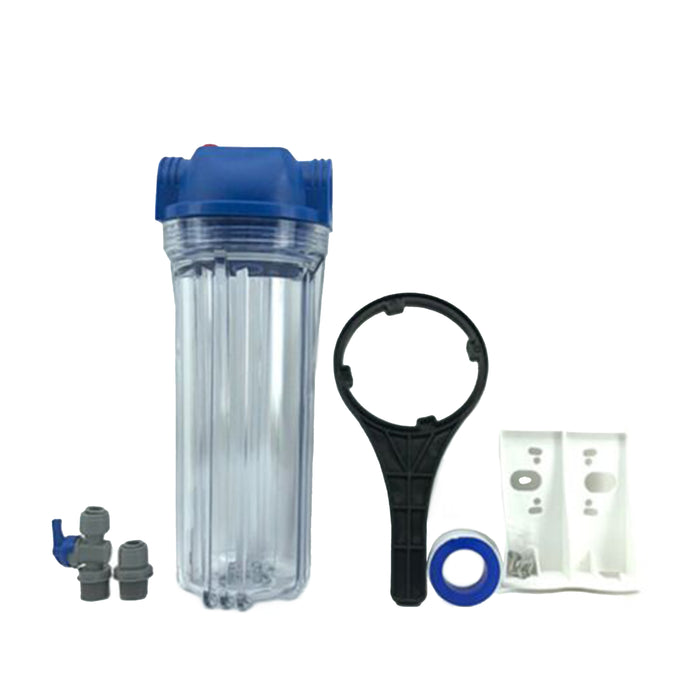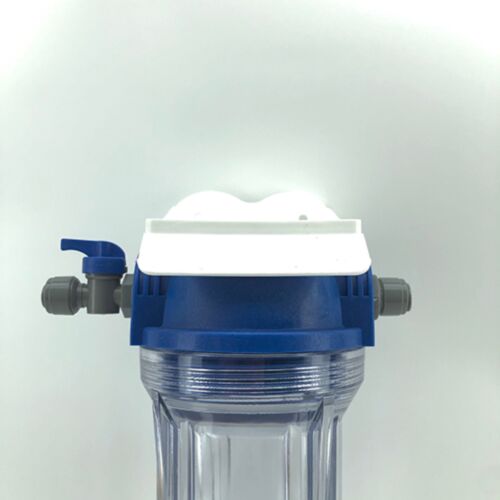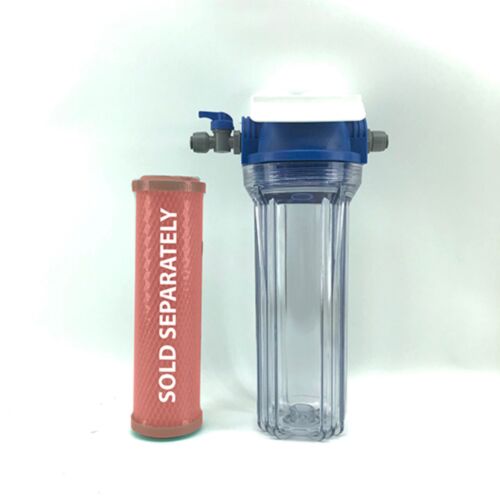 Beer Filtering System (10")
by KegLand
This beer filter is designed to be used with our Absolute 1 Micron Filter (not included)
This system comes with Duotight fittings that are compatible with our EVA Barrier 6.5mm ID x 9.5mm OD line
This filter works best when used as the middleman when transferring icy cold (-1C) uncarbonated beer between two kegs.  All you will need to do is purchase some hosing, clamps, ball locks and an Absolute 1 Micron Filter to use this system. 
If you drink with your eyes, and prefer a crystal clear beer, then this really is the cheapest method to getting crystal clear beer with little to no effort.

Features:
- Clear high pressure hosing 
- Purge valve to expel air pockets 
- ½" BSP inlet and outlet 
- Includes brass ball valve 
- Brass threaded ports for durability 
- Compatible with other 10" filter systems 
Système de filtrage de bière (10")
Ce filtre à bière est conçu pour être utilisé avec notre filtre Absolute 1 Micron (non inclus)

Ce système est livré avec des raccords Duotight compatibles avec notre ligne EVA Barrier 6,5 mm ID x 9,5 mm OD

Ce filtre fonctionne mieux lorsqu'il est utilisé comme intermédiaire lors du transfert de bière non gazeuse glacée (-1C) entre deux fûts. Tout ce que vous aurez à faire est d'acheter des tuyaux, des pinces, des verrous à bille et un filtre absolu de 1 micron pour utiliser ce système.

Si vous buvez avec les yeux et préférez une bière cristalline, alors c'est vraiment la méthode la moins chère pour obtenir une bière cristalline avec peu d'effort

Caractéristiques:

Tuyaux transparent haute pression

Valve de purge pour expulser les poches d'air

Entrée et sortie ½" BSP

Comprend un robinet à tournant sphérique en laiton

Ports filetés en laiton pour plus de durabilité

Compatible avec d'autres systèmes de filtres 10"