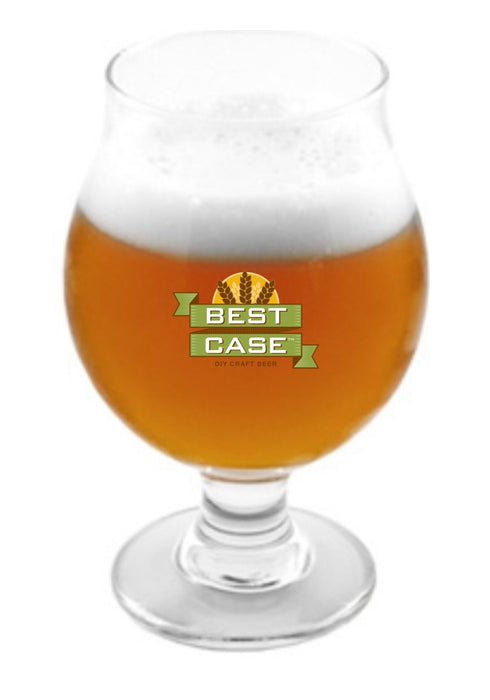 Best Case Belgian Farmhouse Saison All Grain
by Best Case Beer
Designed for use with the Grainfather and traditional all-grain brewing systems.
Best Case All-Grain kits are tried and true recipes developed over many years.
 Our Farmhouse ale contains German Pilsner malt and specialty malts (crushed), German hops, and yeast - Ready to mash in and make delicious beer ever time! Temperature and time guidelines are also included.
Traditionally brewed at the beginning of spring as
the cold months come to an end; Saison is a delicate blend of fruit, citrus and spice flavors. Sometimes this beer is also referred to as a "Farmhouse Ale" due to its Belgian roots of quenching the thirst of hard working farmers.
Our version has a good amount of rye to add to the natural spiciness of this unique session beer.
O.G. 1.050-54 | F.G. 1.004-08 | ABV 6.2% | IBU 14
(OG Based On 75% Brewhouse Efficiency)
Makes 23 Litres!
*Estimated alcohol contents for Best Case beer assume you are adding the priming sugar at bottling (which contributes approximately 0.3% alc./vol.)
Best Case Belgian Farm. Tout Grains
Conçu pour être utilisé avec le Grainfather et les systèmes de brassage traditionnels à base de grains
Les trousses Best Case Tout Grains sont des recettes éprouvées et élaborées au fil de nombreuses années.
Notre bière Farmhouse contient du malt allemand Pilsner et des malts de spécialité (écrasé), du houblon allemand et de la levure. Les indications de température et de temps sont également incluses. Traditionnellement brassé au début du printemps; Saison est un mélange délicat de fruits, d'agrumes et d'épices. Parfois, cette bière est aussi appelée «bière de la ferme» en raison de ses racines belges qui étanchent la soif des fermiers. Servir froid
O.G. 1,050-54 | F.G. 1,004-08 | ABV 6,2% | d'IBU 14
(OG basé sur une efficacité de brasserie de 75%) 
Donne 23 litres!
 * La teneur estimée en alcool de la bière Best Case suppose que vous ajoutez le sucre d'amorçage à la mise en bouteille (ce qui représente environ 0,3% alc./vol.).