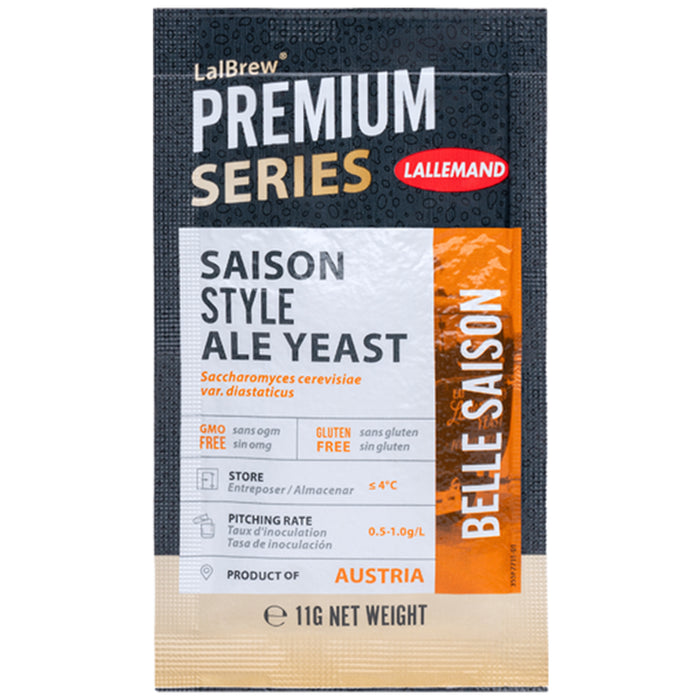 Yeast - Danstar Belle Saison 11g
by Danstar
Saison beers are quite unique to brew. During fermentation, cooling is not normally used, allowing temperature of fermentation to increase. Aroma is fruity, spicy and peppery due to ester and phenol production.
Levure - Danstar Belle Saison 11g
Les bières de saison sont assez uniques pour brasser. Pendant la fermentation, le refroidissement n'est normalement pas utilisé, ce qui permet à la température de la fermentation d'augmenter. L'arôme est fruité, épicé et poivré en raison de la production d'ester et de phénol.