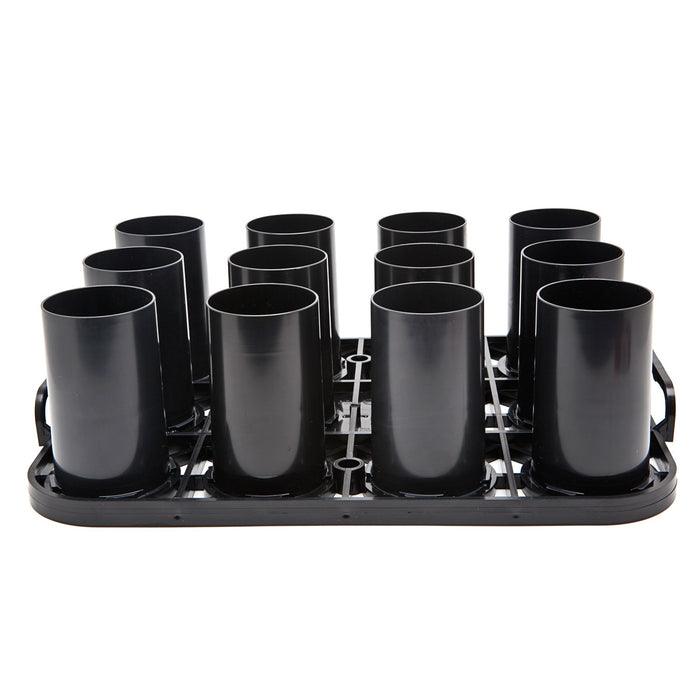 Bottle Washer - 2 In 1 Tray
by The Vintage Shop
The 2 in 1 bottle washer easily allows you to wash (rinse) 12 wine/beer bottles at the same time.
BPA Free

Stack up to 4 trays for drying.
JETS POUR NETTOYAGE DE BOUTEILLES
Conçu pour laver ou rincer 12 bouteilles de bière ou de vin simultanément. Convient à la plupart des éviers et à la plupart des bouteilles. Empilez jusqu'à 4 plateaux pour sécher. Les bouteilles doivent avoir la même hauteur dans chaque plateaux pour assurer une stabilité.