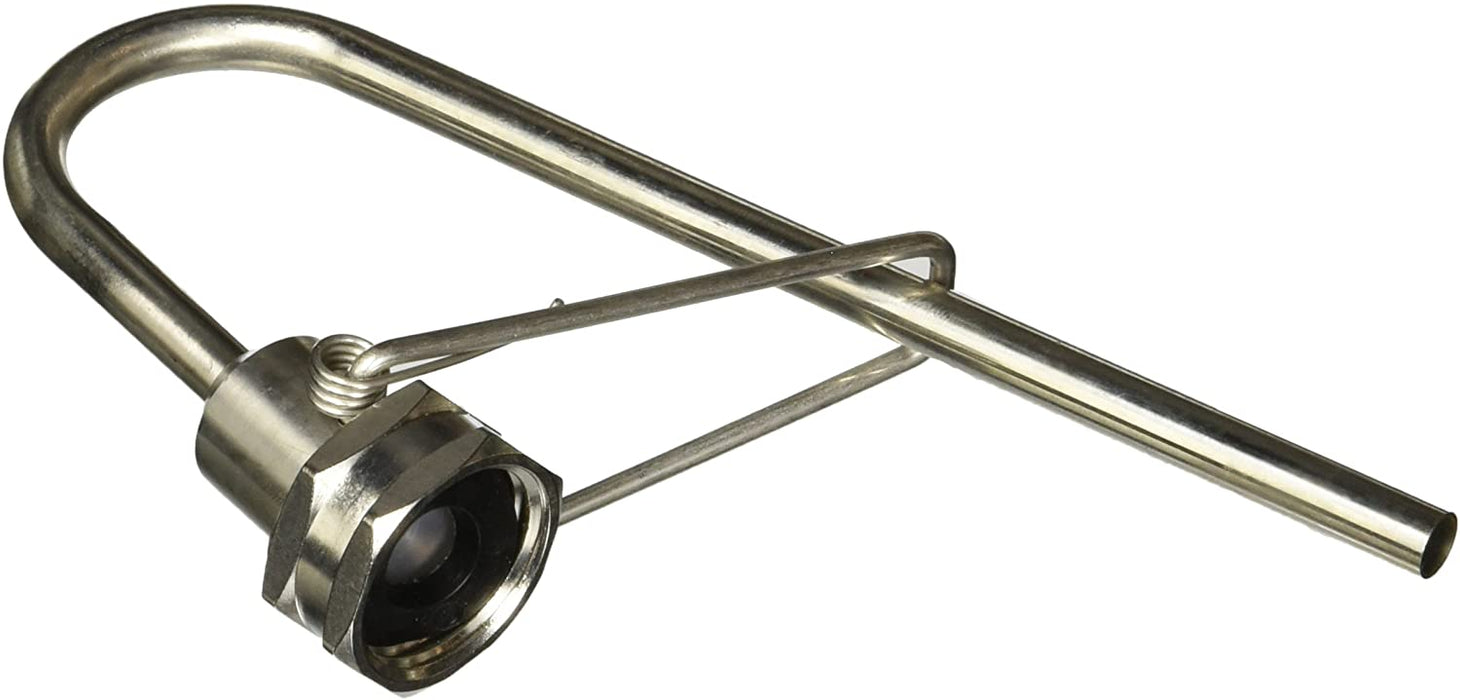 Bottle Washer - Deluxe Stainless Steel
by Fermtech
Make cleaning/rinsing a breeze with this Deluxe Stainless Steel Bottle Washer by Vintage Shop. Simply connect to any utility sink/hose Spigot for an easy to use washing station. Pressing a bottle, tube, or carboy down on the device releases a high pressure blast that will wash away most particles as well as rinse. Lift the bottle to stop the spray.
Specially designed for cleaning carboys and bottles.
Stainless steel construction.
Easily attaches to almost any faucet (regular garden tap, ¾" NPT thread). An adapter may be required.
Automatic soft closing valve avoids banging on pipes.
Spring is not replaceable. Spring is warrantied to provide more than 60.000 usages.
Nettoyeur de bouteilles
Facilitez le nettoyage / rinçage avec ce lave-bouteilles de luxe en acier inoxydable de Vintage Shop. Connectez-vous simplement à n'importe quel évier / tuyau flexible pour une station de lavage facile à utiliser. Un tube ou une bonbonne sur l'appareil libère un jet à haute pression qui se débarrassera de la plupart des particules pendant le rinçage. 

Spécialement conçu pour nettoyer les bonbonnes et les bouteilles. 
Construction en acier inoxydable. 
Se fixe facilement à presque tous les robinets (robinet de jardin ordinaire, filetage NPT ¾ "). Un adaptateur peut être nécessaire. 
La soupape de fermeture douce automatique évite les coups sur les tuyaux. 
Le ressort n'est pas remplaçable. Le ressort est garanti pour fournir plus de 60 000 utilisations.