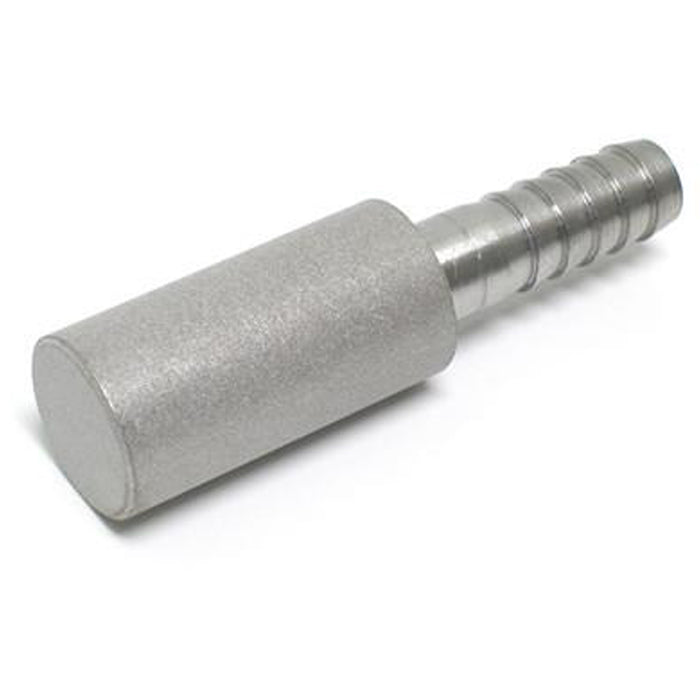 Diffusion Stones
by Best Case Wholesale
Stainless steel diffusion stones with barbed fitting, fits 1/4" I.D. tubing.
Use 0.5 micron for perfectly carbonating your beer in keg with co2.
Use 2.0 micron for aeration in fermenter using oxygen tanks.
Pierres de diffusion
Pierres de diffusion en acier inoxydable avec raccord cannelé, pour tubes de 1/4 "I.D..
Utilisez 0,5 micron pour une carbonatation parfaite de votre bière dans un fût contenant du co2.
Utilisez 2,0 microns pour l'aération en fermentation à l'aide de réservoirs d'oxygène.