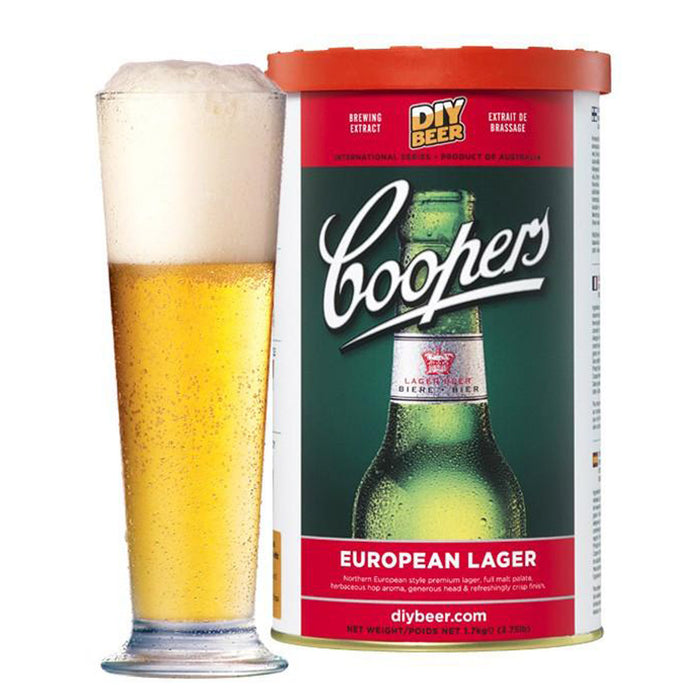 Coopers - European Lager
by Coopers
Coopers European Lager captures the style of the finest quality lagers exported from Northern Europe.
Serve well chilled in a tall, narrow glass with a generous head of 5cm or so and savour the herbaceous hop aroma and crisp finish.
Requires an additional 1kg (2.2lbs) corn sugar or 1.36kg (3Lbs) malt extract.
Coopers - European Lager
Coopers European Lager capture le style des lagers de la meilleure qualité exportées d'Europe du Nord. Servir bien frais dans un grand verre étroit avec une tête généreuse d'environ 5 cm et savourer l'arôme de houblon herbacé et sa finale vive.
Requis 1 kg (2,2 lb) de sucre de maïs ou 1,36 kg (3 lb) d'extrait de malt supplémentaire.