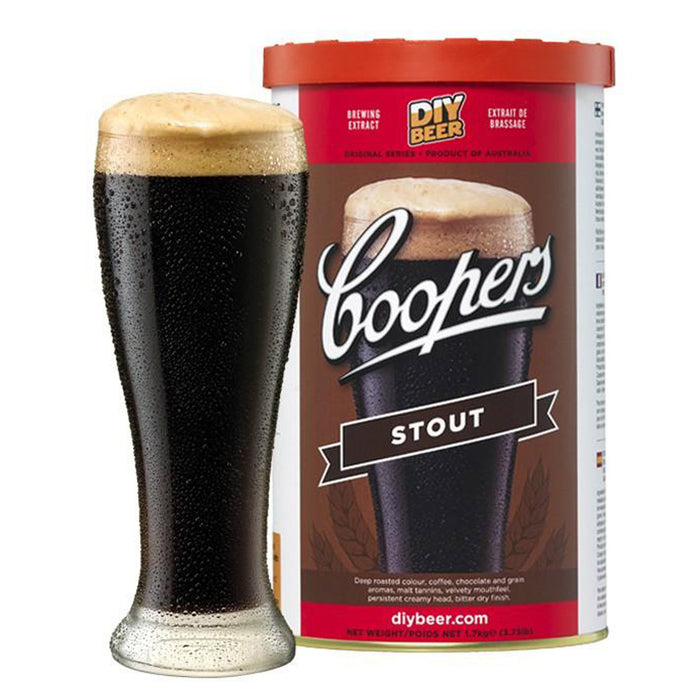 Coopers - Stout
by Coopers
Dark brown colour with a persistent head resembling espresso creamer, a blend of coffee, chocolate and grain aromas, exceptional mouth feel and dark malt characteristics, the combination of malt tannins and hop bitterness results in a dry finish. Can be consumed young or cellared for a number of years with excellent results.
Requires an additional 1kg (2.2lbs) corn sugar or 1.36kg (3Lbs) malt extract.
Coopers - Stout
De couleur marron foncé avec une tête persistante ressemblant à de la crème à expresso, un mélange d'arômes de café, de chocolat et de grain, une sensation en bouche exceptionnelle et des caractéristiques de malt sombre, la combinaison de tanins de malt et d'amertume de houblon donne une finition sèche. Peut être consommé jeune ou en cave pendant plusieurs années avec d'excellents résultats.
Requis 1 kg (2,2 lb) de sucre de maïs ou 1,36 kg (3 lb) d'extrait de malt supplémentaire.