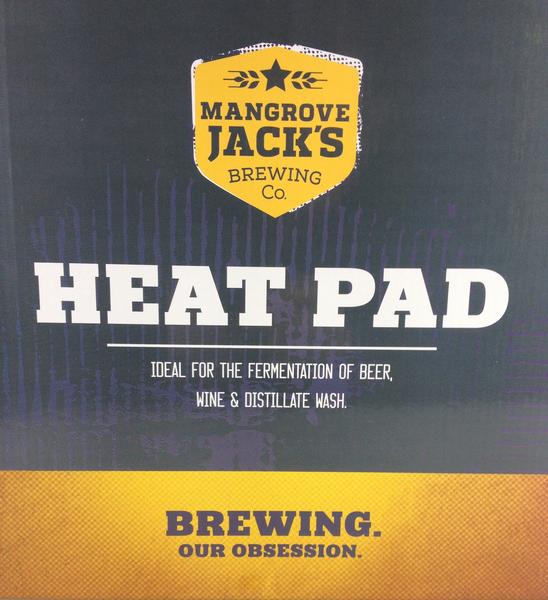 Heating Pad - Mangrove Jack's
by Mangrove Jack's
Mangrove Jack's Heating Pad gives an evenly distributed, gentle warming of your fermenting wine or beer with no hot spots. Effective in rooms as cool as 55°F (13°C) making it perfect for making wine in cool basements or houses.
It is inexpensive to run, drawing only 25 watts of electricity, so you will save on power. This is the only warmer designed for both glass and plastic fermenters.
Comes with a 6' long power.
Pad chauffant - Mangrove Jack's
Le Pad chauffant Mangrove Jack's réchauffe doucement et uniformément votre vin en fermentation ou votre bière sans points chauds. Efficace dans les pièces aussi fraîches que 13 ° C (55 ° F), ce qui en fait le vin idéal dans les caves ou les maisons fraîches.
Il n'est pas coûteux, ne consommant que 25 watts d'électricité, vous économiserez ainsi de l'énergie. C'est le seul réchauffeur conçu pour les fermenteurs en verre et en plastique.