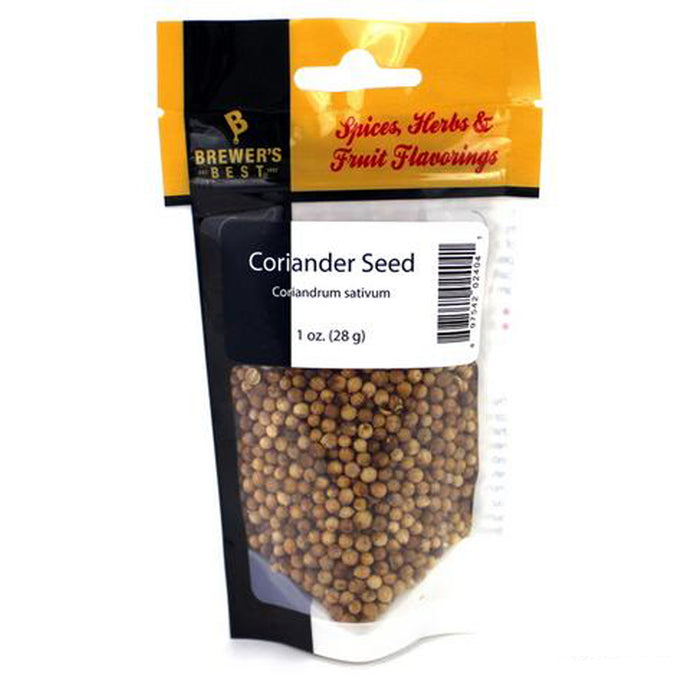 Brewing Spices - Coriander Seed
by Brewers Best
Coriander is widely used in specialty and Belgian style beers. 
Adds spicy, lemon flavor and aroma to beer.
Grains de Coriandre
Les grains de coriandre ajoutent une touche et un arôme citronnés et épicés à la bière. La coriandre est une composante habituelle des bières belges particulièrement les Witbiers. Pour de meilleurs résultats, utiliser 1/2 à 1 oz de coriandre par 5 gallons. Les grains doivent être moulus avant de les ajouter durant les 2 à 5 dernières minutes d'ébullition.