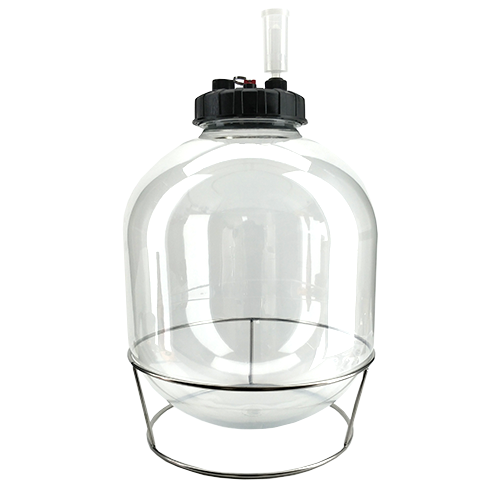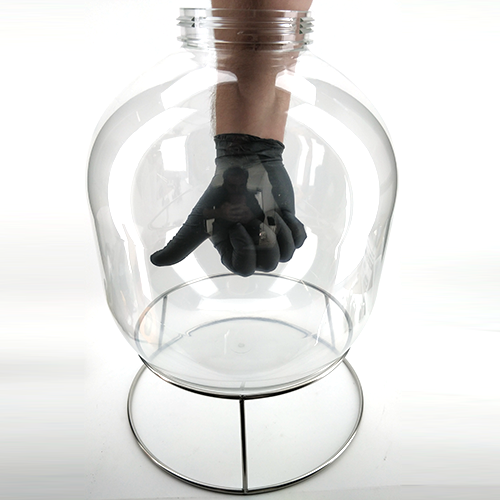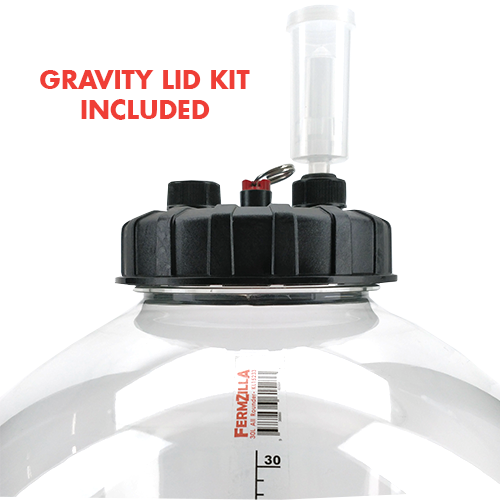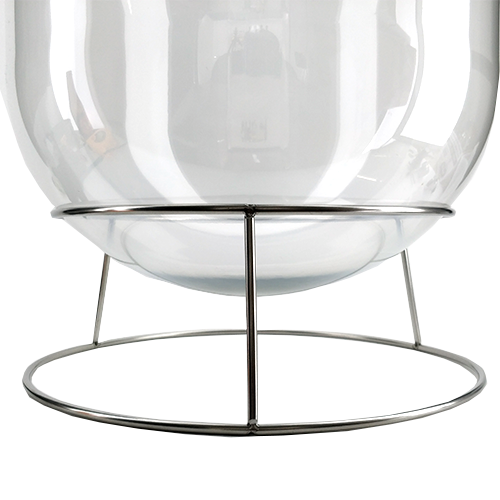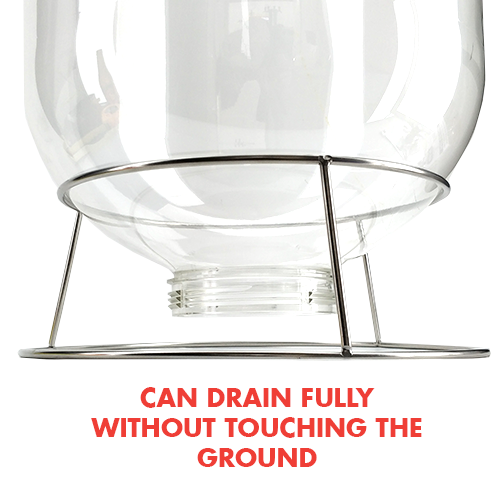 FermZilla - 30L All Rounder (7.9 gal)
by KegLand
The most affordable pressurized fermenter on the market! While the All Rounder does not have a dump valve as the Fermzilla Conical does, it is pressure rated to the same 36.2 psi. That makes it the most affordable pressurized fermenter you can find!

Made of super smooth, crystal clear PET means it is light weight and impossible to smash like glass. Plus the extra wide 4.75 inch opening means it's easy to clean.
What's Included:
FermZilla 30L All Rounder Fermenter
Stainless Steel Stand
Stainless Steel Handle
Top Lid with PRV (35 psi)
3-Piece Airlock
Adhesive Thermometer
IMPORTANT NOTE: This tank should not be used for hot liquid.  Do not put liquids inside this tank over 50C.  It will melt the tank.
Occasionally these units may come with some small indentations/dimples/dents from shipping, this is just a reality of shipping large blow-moulded thin-walled vessels. These fermenters are designed to endure minor deformations such as this. This was a necessary implementation into the design so that they can withstand some accidental suction from cold crashing and rough handling in transit without compromising their integrity and ability to endure high pressures. All small dents will push out and settle with use and positive pressure and are only an issue and are a warrant replacement in the rare event they start to show white stress patterns or have damaged the plastic.
FermZilla - 30L All Rounder (7.9 gal)
Le fermenteur pressurisé le plus abordable du marché! Bien que le All Rounder n'ait pas de soupape de décharge comme le fait le Fermzilla Conical, il a une pression nominale de 36,2 psi. Cela en fait le fermenteur pressurisé le plus abordable que vous puissiez trouver! Tout ce dont vous avez besoin est d'ajouter le kit Fermzilla Pressure pour faire fermenter sous pression. 
Fabriqué en PET ultra lisse et cristallin, il est léger et impossible à casser comme du verre. De plus, l'ouverture extra large de 4,75 pouces signifie qu'il est facile à nettoyer. 
Ce qui est inclu: 
Fermenteur polyvalent FermZilla 30L 
Support en acier inoxydable 
Poignée en acier inoxydable 
Couvercle supérieur avec PRV (35 psi) 
Sas 3 pièces 
Thermomètre adhésif 
REMARQUE IMPORTANTE:
Ce réservoir ne doit pas être utilisé pour du liquide chaud. Ne mettez pas de liquides à l'intérieur de ce réservoir à plus de 50 ° C. Cela fera fondre le réservoir. 
Parfois, ces unités peuvent être accompagnées de petites indentations / fossettes / bosses dues à l'expédition, ce n'est qu'une réalité de l'expédition de grands navires à parois minces moulés par soufflage. Ces fermenteurs sont conçus pour supporter des déformations mineures comme celle-ci. Il s'agissait d'une mise en œuvre nécessaire dans la conception afin qu'ils puissent résister à une aspiration accidentelle due à des chocs à froid et à une manipulation brutale en transit sans compromettre leur intégrité et leur capacité à supporter des pressions élevées. Toutes les petites bosses vont pousser et s'installer avec l'utilisation et la pression positive et ne sont qu'un problème et sont un remplacement de garantie dans les rares cas où elles commencent à montrer des motifs de stress blancs ou ont endommagé le plastique.