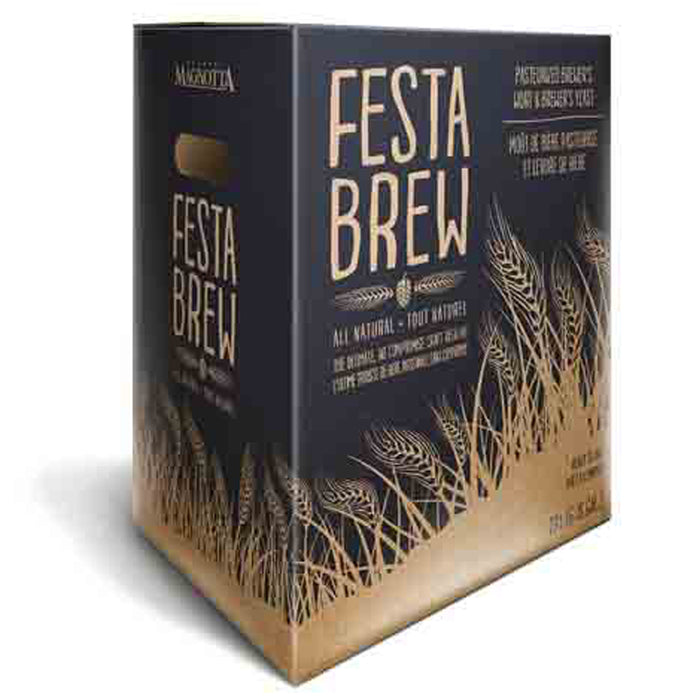 Festa Brew - Blonde Lager
by Festa Brew
A yellow coloured, crisp beer with a genuine lager yeast. This is a true all-malt lager brewed with no adjuncts. The yeast provided will ferment well at 9-15°C, but will provide good lager characteristics up to 24°C.

23 Litres of wort | OG: 1.046 – 1.048, FG: 1.008 – 1.010, Yeast: Saflager S-23, IBUs: 11


Festa Brew - Blonde Lager
Une bière dorée croustillante avec une véritable levure de bière blonde. Ceci est une vraie lager 100% malt brassée sans adjonction. La levure fournie fermentera bien à une température de 9 à 15 ° C, mais fournira de bonnes caractéristiques de bière blonde jusqu'à 24 ° C.
23 litres de moût | OG: 1,046 - 1,048, FG: 1,008 - 1,010, IBU: 11
levure: Saflager S-23