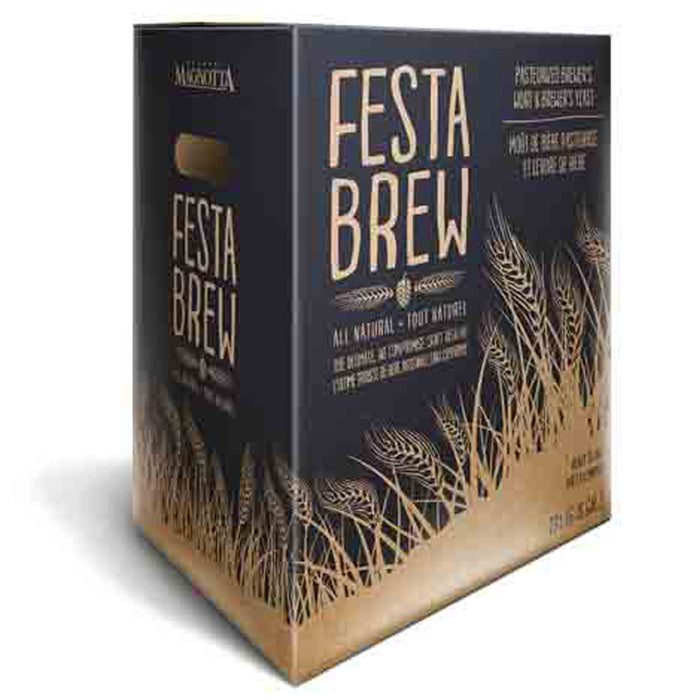 Festa Brew - Cream Ale
by Festa Brew
A medium-bodied, slightly fruity, North American ale style. Deep golden colour with a delicate hop aroma and flavour. A smooth and easy drinking beer style.

23 Litres of wort | OG: 1.0476 – 1.0484, FG: 1.0128 – 1.0136, Yeast: Safale US-56, IBUs: 13


Festa Brew - Cream Ale
Une bière nord-américaine mi-corsée, légèrement fruitée. Couleur dorée profonde avec un arôme et une saveur de houblon délicats. Un style de bière lisse et facile à boire.
23 litres de moût | OG: 1,0476 - 1,0484, FG: 1,0128 - 1,0136, IBU: 13
levure: Safale US-56