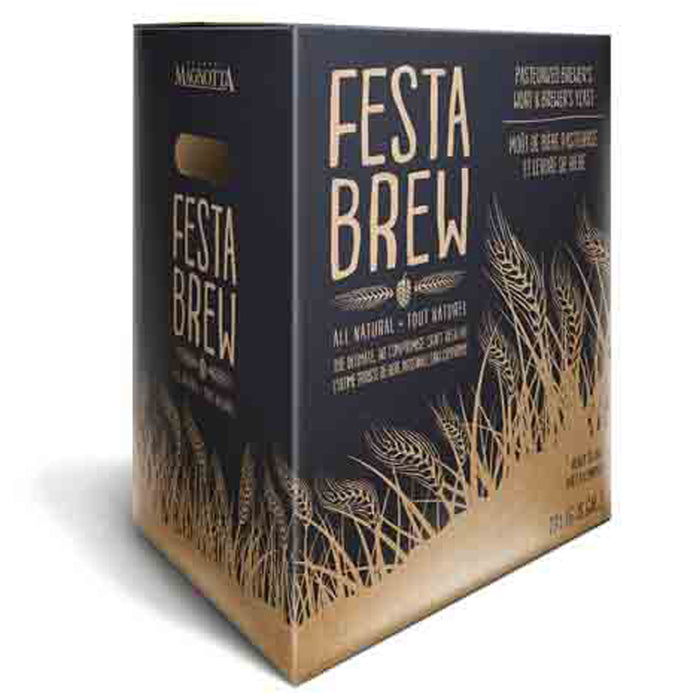 Festa Brew - Double Oatmeal Stout
by Festa Brew
An opaque, full-bodied ebony ale. Moderate to high hop bitterness combines well with a pleasant roast malt character, subtle malt sweetness and slight hop flavour. The addition of two types of oats leads to a creamy, robust mouth-feel and full texture.

23 Litres of wort | OG: 1.0545 – 1.0550, FG: 1.0196 – 1.0211, Yeast: Safbrew S-33, IBUs: 28

Festa Brew - Double Oatmeal Stout
Une bière d'ébène opaque et corsée. L'amertume du houblon modérée à forte se combine bien avec un agréable caractère de malt grillé, une douceur subtile du malt et une légère saveur de houblon. L'ajout de deux types d'avoine donne une texture crémeuse et robuste à la bouche.
23 litres de moût | OG: 1,0545 - 1,0550, FG: 1,0196 - 1,0211, IBU: 28
levure: Safbrew S-33