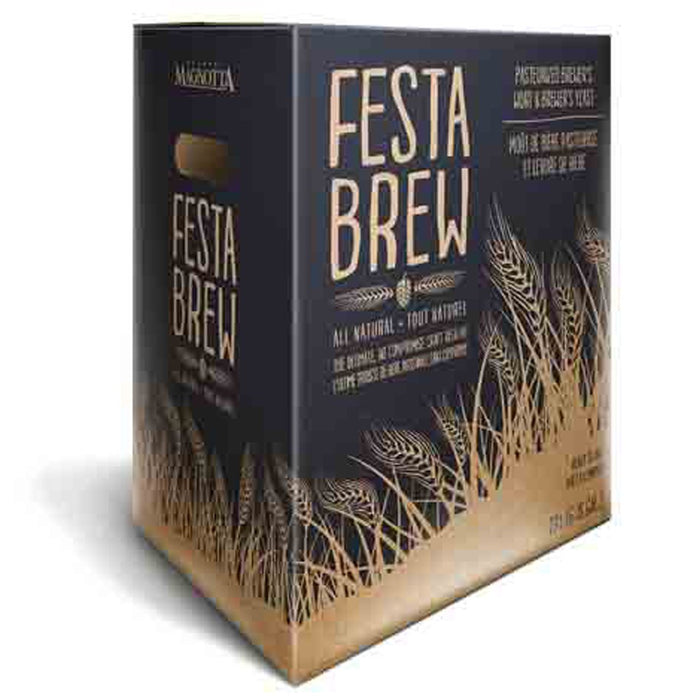 Festa Brew - New England IPA Seasonal
by Festa Brew
Now in stock! Limited quantities available!
This extremely juicy IPA is bursting at the seams with tropical and citrus hop flavour. This beer has less perceived bitterness than traditional IPAs, but has a huge amount of late hop additions which lends the 'juicy' character for which this style is known.
Low bitterness but intense hop flavour and aroma. That's what this beer is all about.
This beer is made with 2-Row, flaked oats, dextrapils and wheat malt with Summit and Centennial Hops leading the charge.
You can even add a touch of freshness and complexity to this beer by throwing an extra oz. of Citra hops (or similar American variety) in the primary fermenter. (Ask for details)
O.G. 1.057 | T.G. 1.010  | 7.2% alc/vol | IBUs 40 | Colour 7 SRM