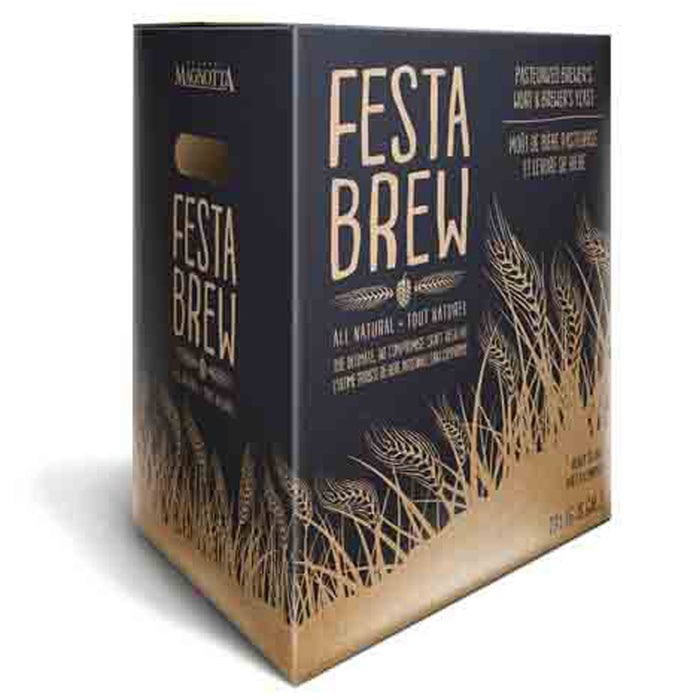 Festa Brew - Pale Ale
by Festa Brew
A deep golden coloured hoppy, fruity English style pale ale. Presents pleasant flavours and aromas of fresh finishing hops, which balance well with a bready malt profile and moderate body.

23 Litres of wort | OG: 1.0500 – 1.0508, FG: 1.0124 – 1.0132, Yeast: Nottingham, IBUs: 25

Festa Brew - Pale Ale
Une bière blonde pâle à la fois houblonnée et fruité à l'anglaise. Présente des saveurs agréables et des arômes de houblon de finition frais, qui s'équilibrent bien avec un profil de malt dur et un corps modéré.
23 litres de moût | OG: 1,0500 - 1,0508, FG: 1,0124 - 1,0132, IBU: 25
levure: Nottingham