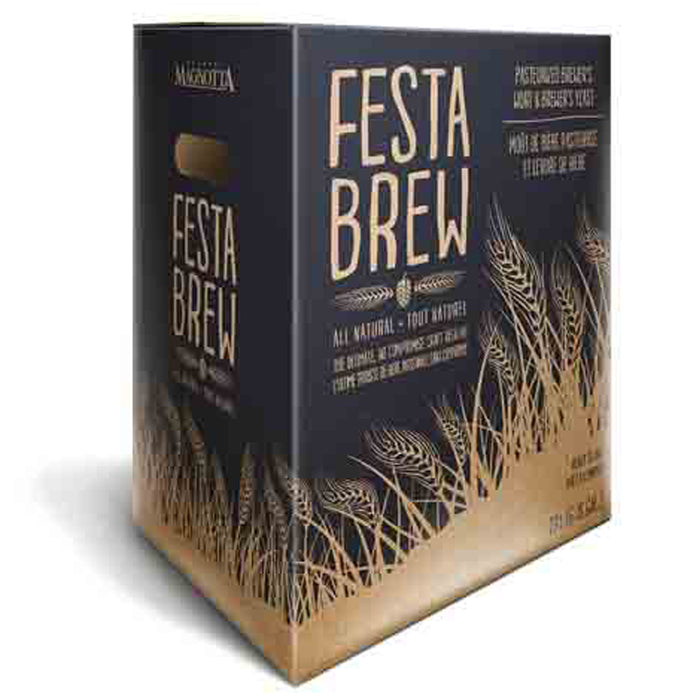 Festa Brew - Red Ale
by Festa Brew
Irish style Red Ale. Attractive red-amber colour. Moderate malt body and pleasant mild sweetness. Moderate hop bitterness, mild hop flavour and low hop aroma. A step towards darker beers, without the roasted components.

23 Litres of wort | OG: 1.0492 – 1.0500, FG: 1.0132 – 1.0144, Yeast: Safale S-04, IBUs: 13


Festa Brew - Red Ale
Red Ale style irlandais. Couleur attrayante rouge ambrée. Corps de malt modéré et douceur douce agréable. Amertume modérée du houblon, saveur douce du houblon et faible arôme de houblon. Un pas vers des bières plus sombres, sans les composants grillés.
23 litres de moût | OG: 1,0492 - 1,0500, FG: 1,0132 - 1,0144, IBU: 13
levure: Safale S-04