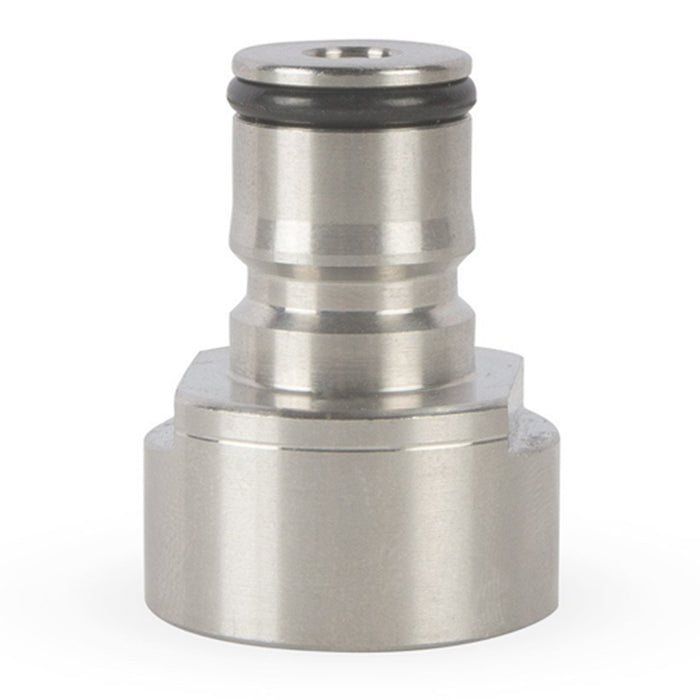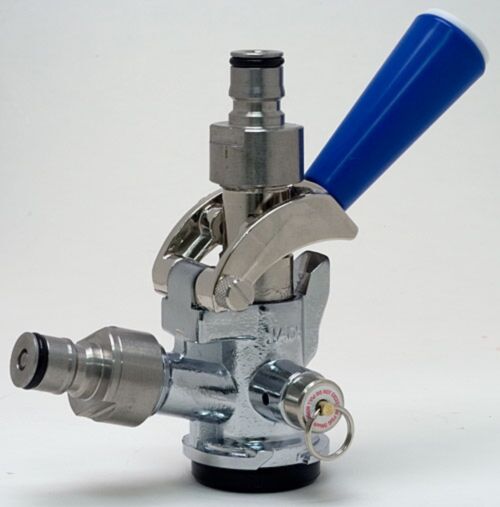 Gas Ball Lock Post with 5/8" Thread - Stainless Steel
by KegLand
For use with any Sanke coupler (A-Type, D-Type etc.) 
Allows versatility in what kegs you can use, by converting your couplers to 5/8" ball lock posts. Attach ball lock disconnects to your taps for easy quick change between kegs.

This is for gas only, the identifying difference is engraved band around the post. A Gas Ball lock will only fit on a gas post.

Features:
- 304 Stainless Steel
- Complete plug and play - Complete with seals, poppet & spring
Post de verrouillage à bille à gaz avec filetage 5/8" - Acier inoxydable
Pour une utilisation avec n'importe quel coupleur Sanke (type A, type D, etc.)

Permet une polyvalence dans les fûts que vous pouvez utiliser, en convertissant vos coupleurs en post à verrouillage à bille de 5/8 ". Fixez les déconnexions à verrouillage à bille à vos robinets pour un changement rapide et facile entre les fûts.

Ceci est pour le gaz uniquement, la différence d'identification est la bande gravée autour du post. Un verrou à bille de gaz ne s'adaptera qu'à un post de gaz.

Caractéristiques:
- Acier inoxydable 304
-Complet avec joints, poppit et ressort