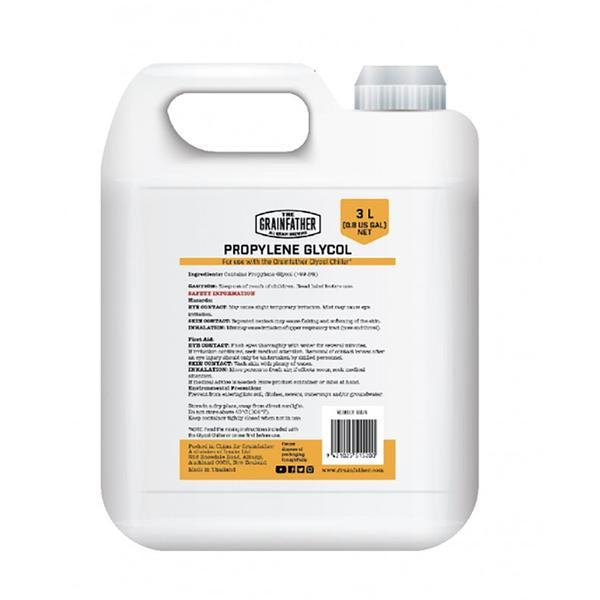 Grainfather Conical - Propylene Glycol (3 Liter 98% Purity)
by Best Case Wholesale
Propylene glycol is the the active cooling ingredient used in the Grainfather Glycol Chiller.
You will need 3 liters of glycol for the chiller. Chiller reservoir requires 6 liters of Propylene Glycol at 50% dilution. (You will need to add 1 liter of distilled water per 1 liter of glycol. Total 6 liters).
Grainfather Conical - Propylène Glycol (3 litre pureté 98%)
Le propylène glycol est l'ingrédient actif de refroidissement utilisé dans le refroidisseur de Glycol Grainfather.
Vous aurez besoin de 3 litres de glycol pour le refroidisseur. Le réservoir du refroidisseur nécessite 6 litres de propylène glycol dilué à 50%. (Vous devrez ajouter 1 litre d'eau distillée par 1 litre de glycol. Total 6 litres).