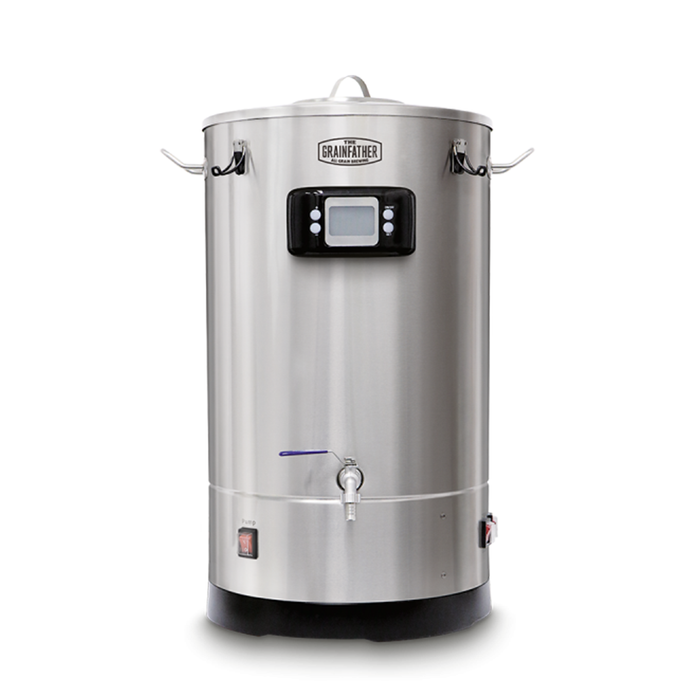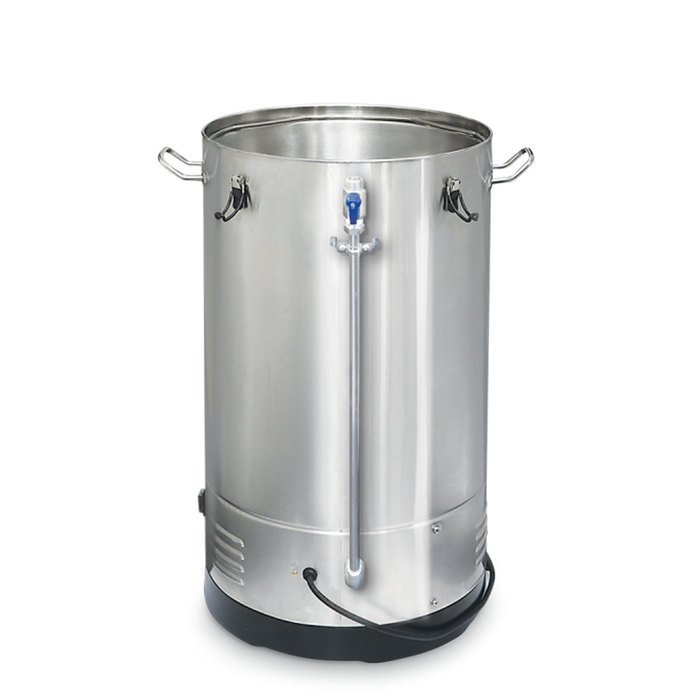 Grainfather S40 All Grain Brewing System
by Grainfather
Brew Like The Pros
We believe the original 'all-in-one' brewing system is still the best!
The Grainfather S40 allows you to make 40L of beer every time that you brew, giving you enough to fill 2 x 19L corny kegs. Packed full of features and made of 304 grade stainless steel, the S40 is an easy-to-use system that will ensure every brew day runs smoothly for any level of homebrewer. Use in conjunction with the Grainfather App for a semi-automated step-by-step guide throughout your brew.
FEATURES:
Heating power:

 NEMA 6-15r 220v plug (please note: this requires a power adapter (not included) to allow you to plug into your dryer outlet)
S40 body built out of high grade, 304 stainless steel
Easily manage heating using the digital controller with backlit display
Built-in pump and recirculation arm maximises mash efficiency through a recirculating infusion mash system (RIMS)
Easily cool wort with the stainless steel immersion chiller
We're confident that our products will produce professional results, just like the craft breweries. That's why every S40 comes with a 2-year warranty.
The Grainfather S40 Brewing System has a 46L capacity, allowing you to create 40L of beer every time that you brew. This product has a high grade stainless steel build and is packed full of features to make every brew easy.
SPECS:
Size: 680 x 480mm
Weight: 18kg
Max preboil volume: 46L
Batch volume
Maximum: 40L
Minimum: 10L
Grain bill
Maximum: 10kg
Minimum: 5kg
Power: 2300W, 230V
Connectivity: None