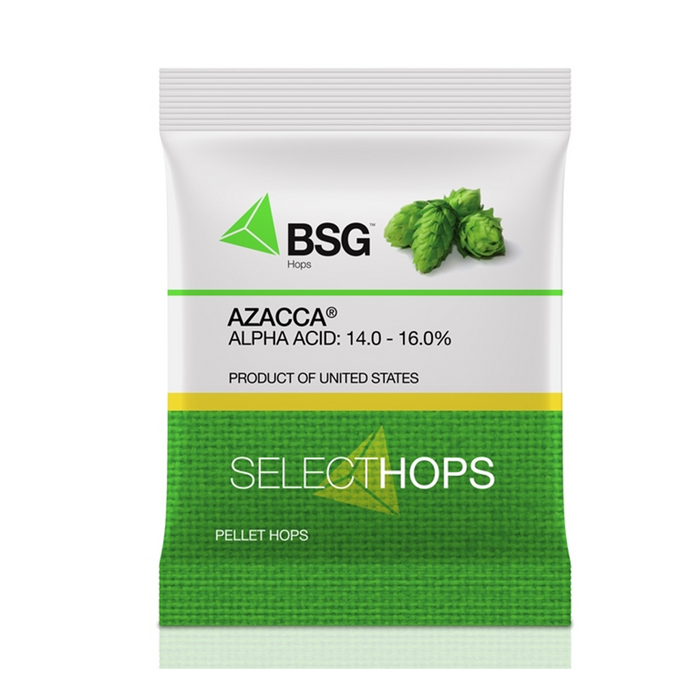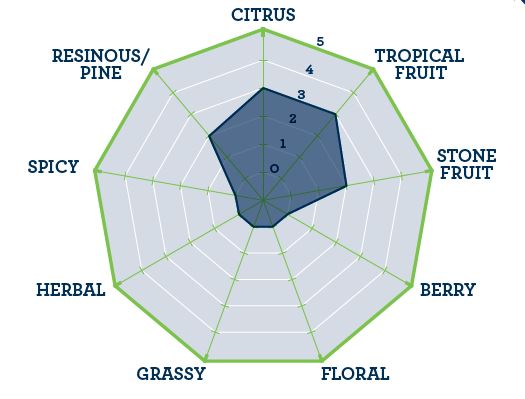 Hops - BSG Azacca® Pellets
by BSG
Occasionally we may need to substitute to 1oz YCH nitrogen purged hops.
Named for the Haitian god of agriculture, Azacca® boasts an intense tropical fruit profile. Intense and tropical. Sustained impressions of citrus and very ripe mango, with notes of orchard fruit (pears, apples) and pine needles throughout.

Available in 1oz and 8 oz bags.
Houblon -

Azacca®
Nommé en l'honneur du dieu haïtien de l'agriculture, Azacca® possède un profil intense de fruits tropicaux. Intense et tropical. Impressions soutenues d'agrumes et de mangue très mûre, avec des notes de fruits du verger (poires, pommes) et d'aiguilles de pin.
Gamme d'acides alpha : 4,0 à 5,5 %
Disponible en sacs de 1 oz et 8 oz.