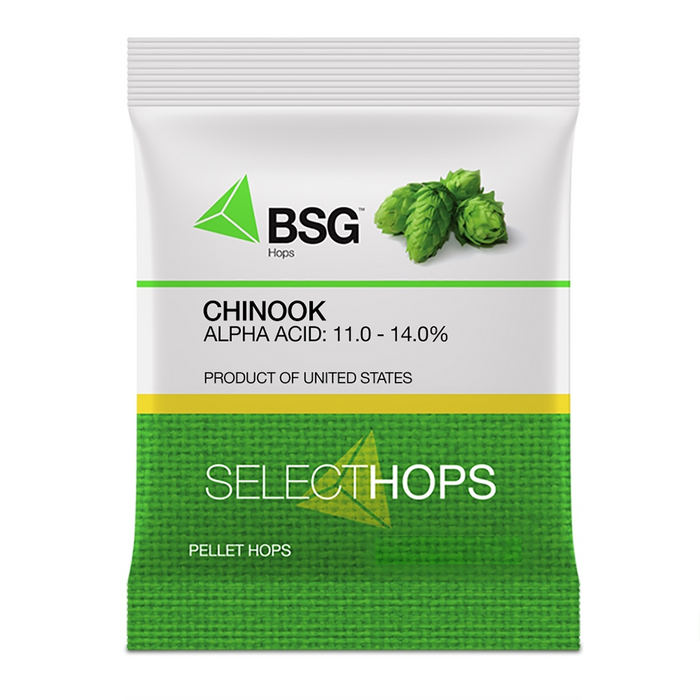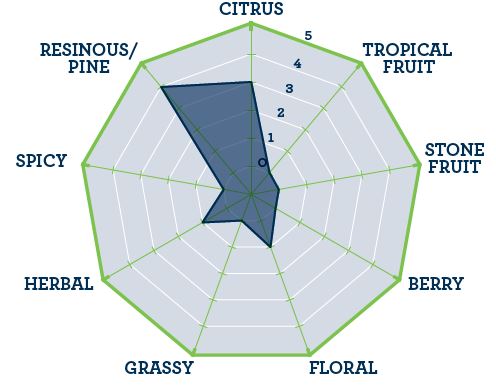 Hops - BSG Chinook Pellets
by BSG
Occasionally we may need to substitute to 1oz YCH nitrogen purged hops.
Chinook: high alpha, big flavour. Strong notes of grapefruit define this hop. Pungent suggestions of mountain pine and resin (especially as a dry hop) with citrus and fragrant dried herb in the background. 

Alpha Acid Range: 11.0-14.0%
Available in 1oz and 8oz bags.
Houblon - BSG Chinook
Chinook : alpha élevé, grande saveur. De fortes notes de pamplemousse définissent ce houblon. Des suggestions de pin de montagne et de résine (surtout comme houblon sec) avec des agrumes et des herbes séchées parfumées en arrière-plan.
Gamme d'acide alpha : 11,0-14,0 %
Disponible en sacs de 1 oz et 8 oz.