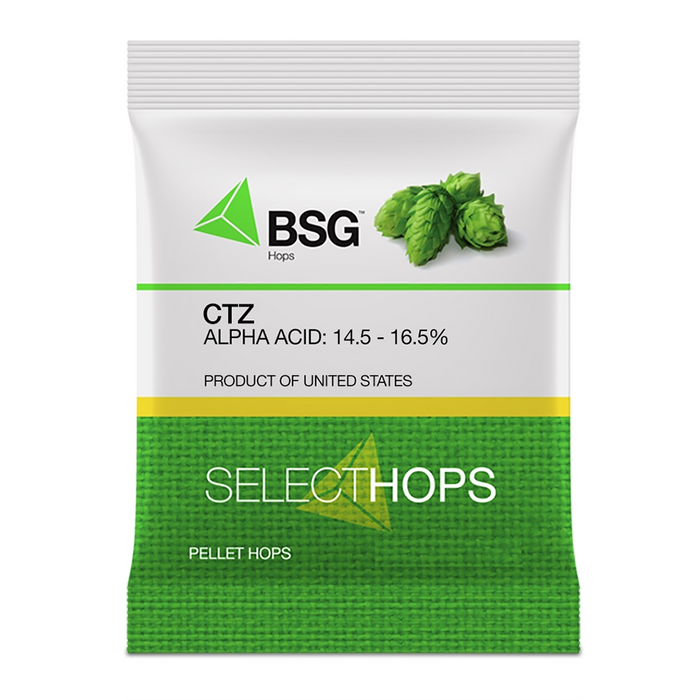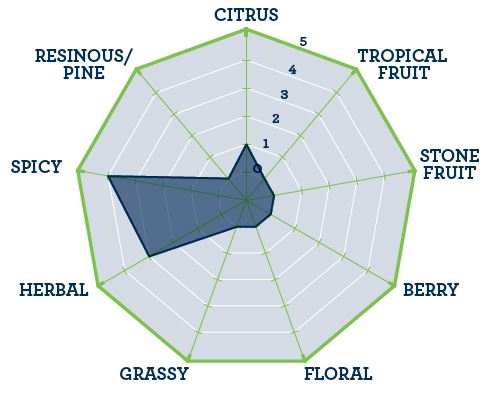 Hops - BSG Columbus / Tomahawk / Zeus (CTZ) Pellets
by BSG
Occasionally we may need to substitute to 1oz YCH nitrogen purged hops.
Citrus collides with pungent spice for an intense late hop contribution. Intense and striking, displaying oily fresh citrus and wild herbal character; dry hopping can bring out pine and spice. 

Alpha Acid Range: 14.5-16.5%
Available in 1oz and 8oz bags.
Houblon - CTZ
Les agrumes entrent en collision avec des épices pour une contribution intense de houblon tardif. Intense et frappant, affichant un caractère huileux d'agrumes frais et d'herbes sauvages; le houblonnage à sec peut faire ressortir le pin et les épices.
Gamme d'acide alpha : 14,5-16,5%
Disponible en sacs de 1 oz et 8 oz.