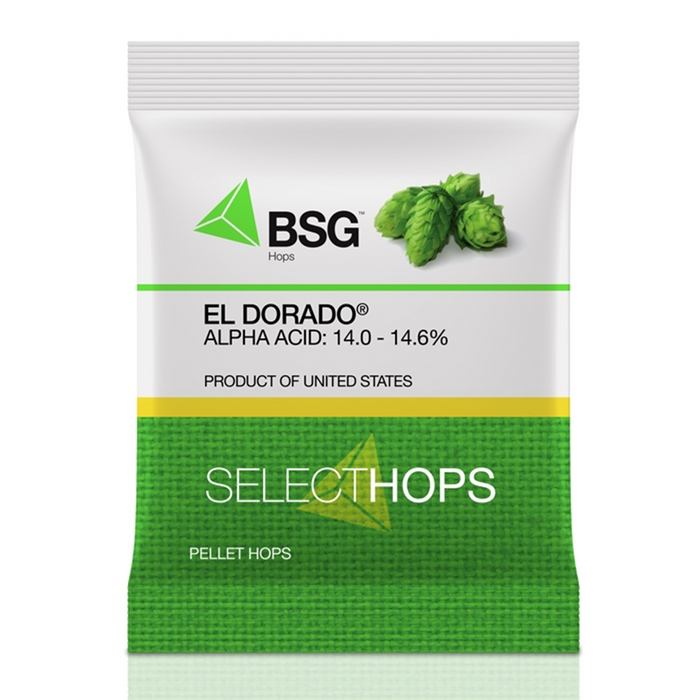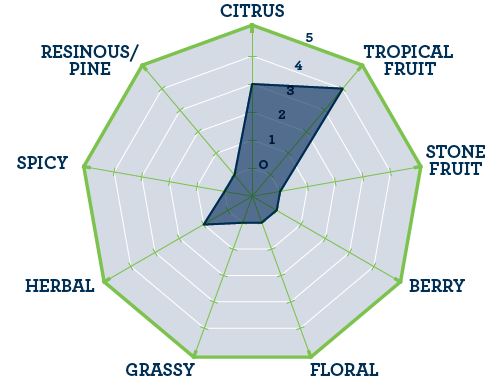 Hops - BSG El Dorado Pellets
by BSG
Occasionally we may need to substitute to 1oz YCH nitrogen purged hops.
El Dorado® is a relatively new hop with exceptional aroma characteristics and high alpha acids. El Dorado® consistently elicits responses of fruity notes, specifically tropical fruit flavors. Other fruit notes offered have been pear, watermelon and stone fruit.

Alpha Acid Range: 14.0-14.6%
Available in 1oz and 8oz bags.
Houblon - BSG El Dorado

El Dorado® est un houblon relativement nouveau avec des caractéristiques aromatiques exceptionnelles et des acides alpha élevés. El Dorado® suscite systématiquement des réponses de notes fruitées, en particulier des saveurs de fruits tropicaux. Les autres notes fruitées proposées sont la poire, le melon et les fruits à noyau.
Gamme d'acides alpha : 14,0-14,6 %
Disponible en sacs de 1 oz et 8 oz.