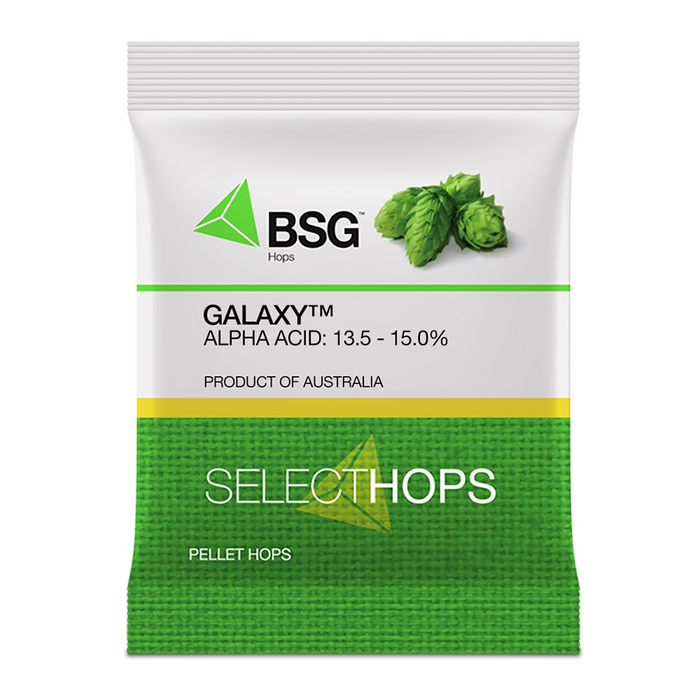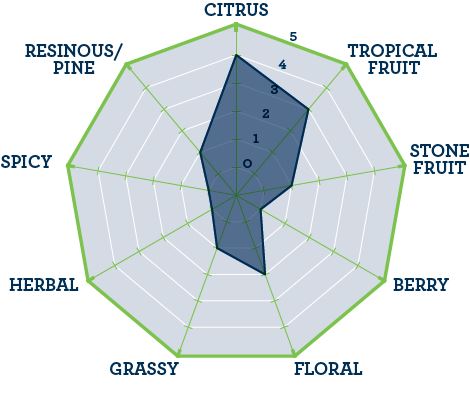 Hops - BSG Galaxy Pellets
by BSG
Occasionally we may need to substitute to 1oz YCH nitrogen purged hops.
Pungently tropical, Australian Galaxy is a brilliant late addition or whirlpool hop. Intense and potent. Musky tropical fruit (passionfruit, apricot, Key lime) with dank citrus and earthy blackcurrant. 

Alpha Acid Range: 13.5-15.0%
Available in 1oz and 8oz bags.
Houblon - BSG Galaxy

Galaxy est un ajout tardif brillant ou un saut à remous. Intense et puissant. Fruits tropicaux musqués (fruit de la passion, abricot, lime) avec des notes d'agrumes et de cassis terreux.
Gamme d'acide alpha : 13,5-15,0 %
Disponible en sacs de 1 oz et 8 oz.