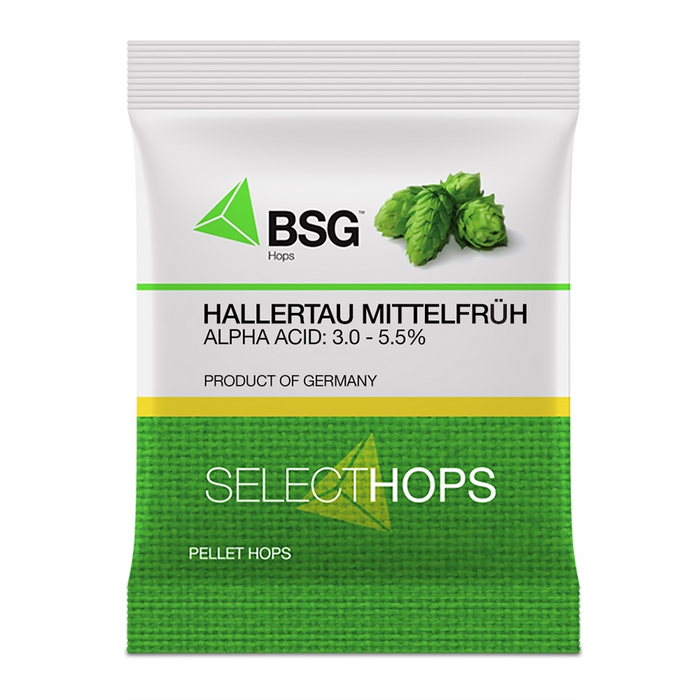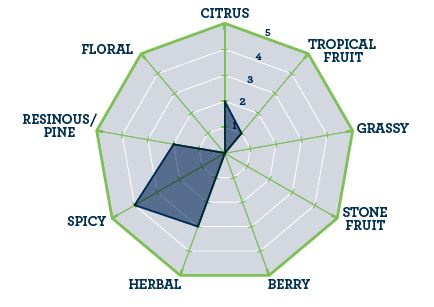 Hops - BSG Hallertau Mittelfruh Pellets
by BSG
Occasionally we may need to substitute to 1oz YCH nitrogen purged hops.
The quintessential noble hop: welcome in any Continental ale or lager style. Complex, but mild and approachable. A mixture of sweet, earthy, and herbal with vivid impressions of new-mown hay, sweet spices, and dried flowers. Its many offshoots and daughters show some of these same qualities, but none have the same range and balance as Mittelfrüh.

Alpha Acid Range: 3.0-5.5%
Available in 1oz and 8oz bags.
Houblon - BSG Hallertau Mittelfruh

Le houblon noble par excellence : bienvenue dans n'importe quel style Continental ale ou lager. Complexe, mais doux et accessible. Un mélange de notes sucrées, terreuses et herbacées avec des impressions vives de foin fraîchement fauché, d'épices douces et de fleurs séchées. Ses nombreuses ramifications présentent certaines de ces mêmes qualités, mais aucune n'a la même étendue et le même équilibre que Mittelfrüh.
Gamme d'acides alpha : 3,0-5,5%
Disponible en sacs de 1 oz et 8 oz.