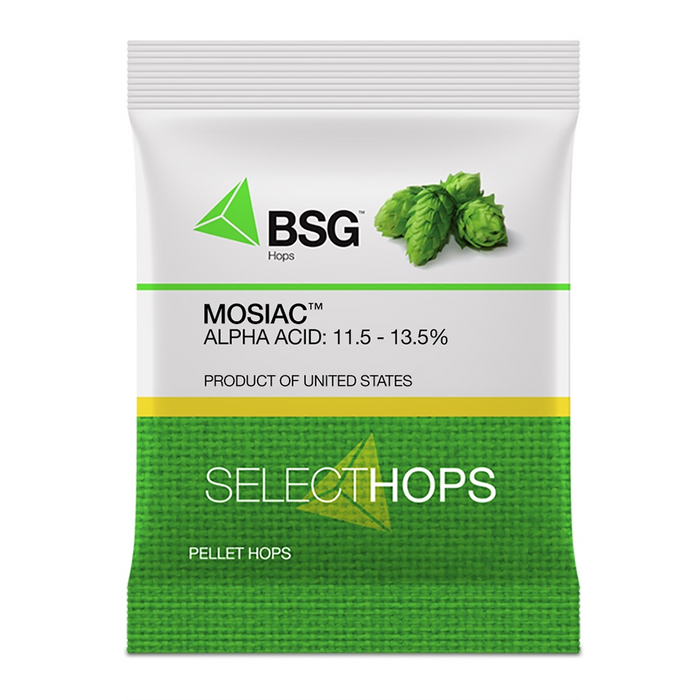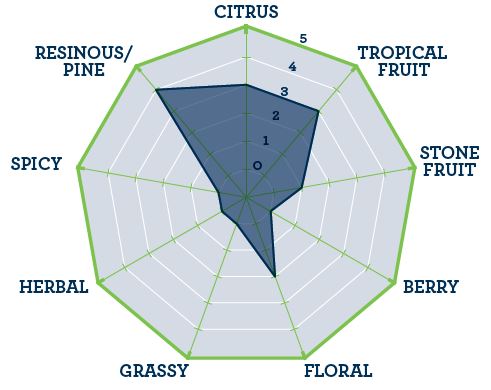 Hops - BSG Mosaic Pellets
by BSG
Occasionally we may need to substitute to 1oz YCH nitrogen purged hops.
Tropically pungent and in demand for IPAs, saisons, and more. Complex and pronounced. Strong impressions of citrus oil, balsam pine, blueberry, peach and tropical fruit (especially mango, but also shades of lime and mandarin orange). 

Alpha Acid Range: 11.5-13.5%
Available in 1oz and 8oz bags.
.
Houblon - BSG Mosaic

Recherché pour les IPA, les saisons et plus encore. Complexe et prononcé. De fortes impressions d'huile d'agrumes, de pin baumier, de myrtille, de pêche et de fruits tropicaux (en particulier la mangue).
Gamme d'acide alpha : 11,5-13,5%
Disponible en sacs de 1 oz et 8 oz.