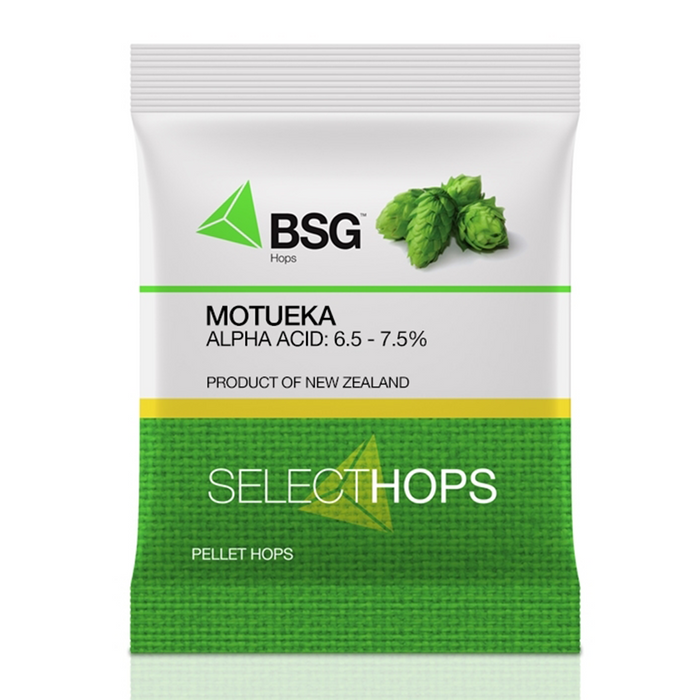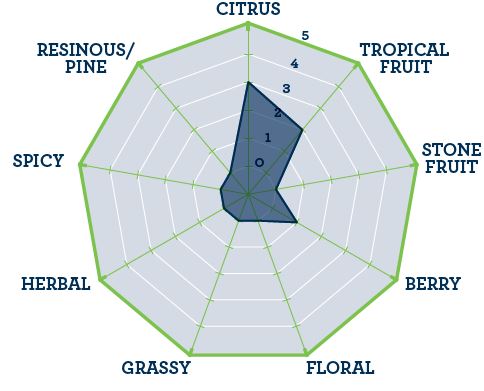 Hops - BSG Motueka Pellets
by BSG
Motueka's zingy lemon-lime overtones make for a unique aroma hop. Sweet and resinous with zingy citrus and fresh herbal notes (basil, rosemary) and hints of dried orchard fruit around the edges. 
Alpha Acid Range: 6.5-7.5%
Available in 1oz and 8oz bags.
.
Houblon - BSG Motueka

Les notes acidulées de citron-lime de Motueka en font un houblon aromatique unique. Doux et résineux avec des notes d'agrumes et d'herbes fraîches (basilic, romarin) et des notes de fruits du verger séchés.
Gamme d'acide alpha: 6,5-7,5%
Disponible en sacs de 1 oz et 8 oz.