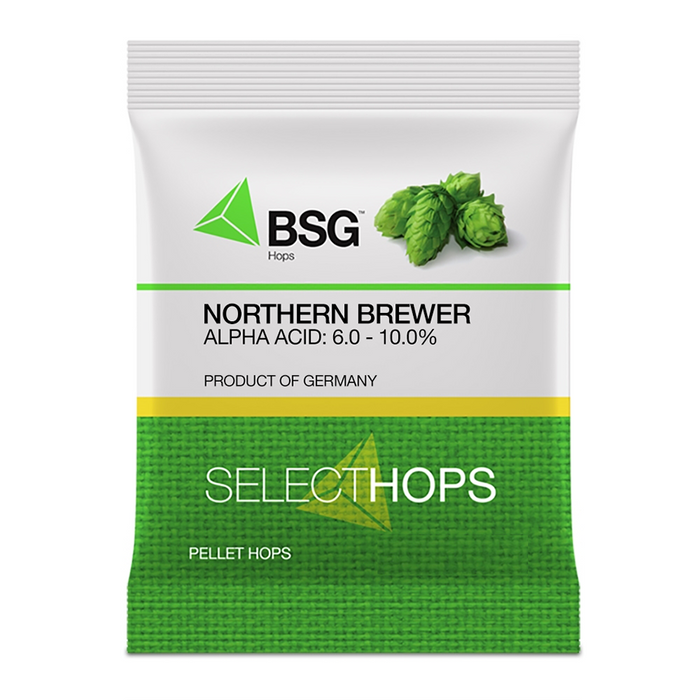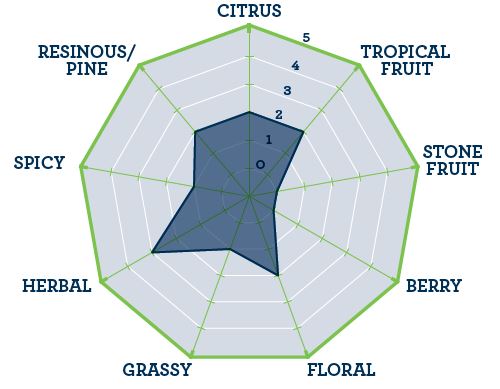 Hops - BSG Northern Brewer Pellets
by BSG
Occasionally we may need to substitute to 1oz YCH nitrogen purged hops.
Versatile and mild with a distinct hoppy flavour, German Northern Brewer is a true dual purpose hop. Predominantly spicy with an undercurrent of woods and wild fruit, suggestive of its Brewer's Gold parentage. Overall balanced with lasting flavour that reads as simply "hoppy" - not as outright woodsy and bright as US-grown Northern Brewer. 

Alpha Acid Range: 6.0-10.0%
Available in 1oz and 8oz bags.
.
Houblon - BSG Northern Brewer

Polyvalent et doux avec une saveur de houblon distinct, Northern Brewer est un véritable houblon à double usage. Principalement épicé avec un sous-courant de bois et de fruits sauvages, évocateur de sa filiation Brewer's Gold. Globalement équilibré avec une saveur durable qui se lit simplement « houblonnée ».
Gamme d'acide alpha : 6,0 à 10,0%
Disponible en sacs de 1 oz et 8 oz.