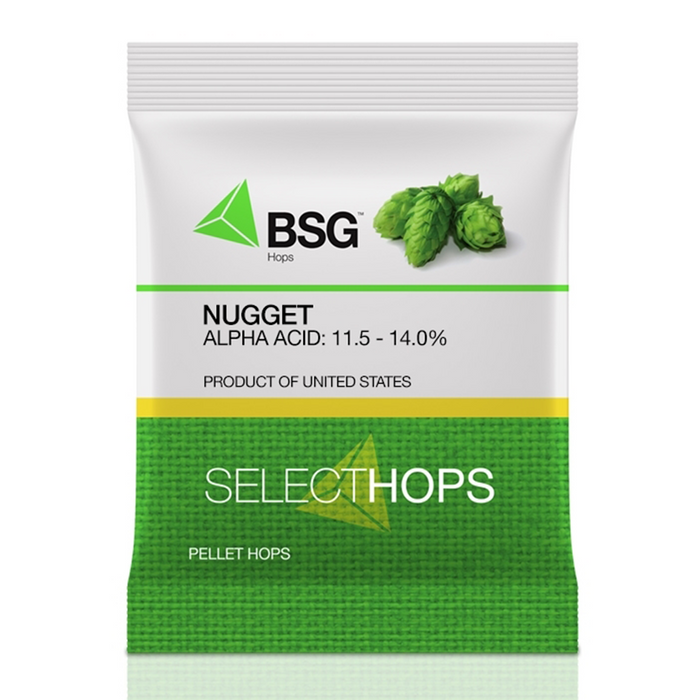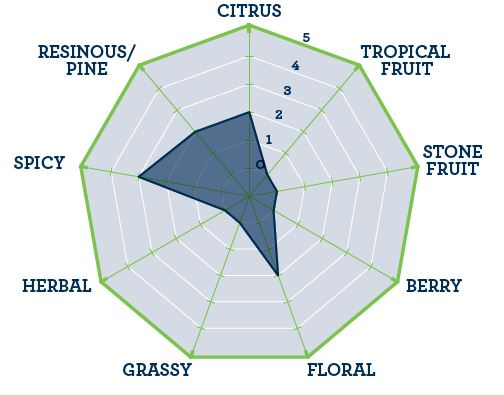 Hops - BSG Nugget Pellets
by Best Case DIY
Occasionally we may need to substitute to 1oz YCH nitrogen purged hops.
An excellent high-alpha bittering hop for most craft styles that can also be used for aroma. Mild and quite sweet with a low-key, herbal/fruit quality: ginger, fresh oregano, rosemary. 

Alpha Acid Range: 11.5-14.0%
Available in 1oz and 8oz bags.
.
Houblon - BSG Nugget

Un excellent houblon amer à haute teneur en alpha pour la plupart des styles d'artisanat qui peut également être utilisé pour l'arôme. Doux et assez sucré avec une qualité végétale/fruitée discrète : gingembre, origan frais, romarin.
Gamme d'acide alpha : 11,5-14,0 %
Disponible en sacs de 1 oz et 8 oz.