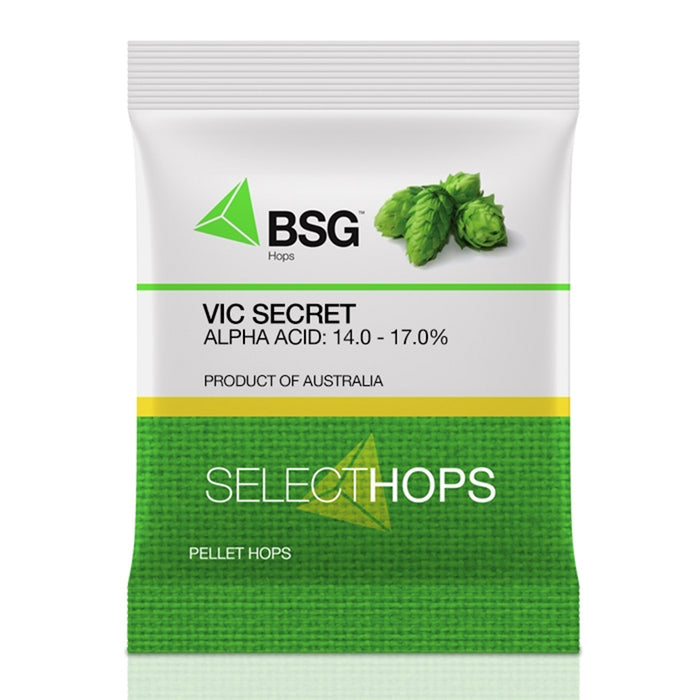 Hops - BSG Vic Secret Pellets
by BSG
Occasionally we may need to substitute to 1oz YCH nitrogen purged hops.
A whirlpool and dry-hop specialist with clean passionfruit and pineapple overtones. Clean and bright tropical character (passionfruit, pineapple) with supporting notes of fresh herbs and pine needles. Similar to Galaxy but lighter and less dominating.

Alpha Acid Range: 14.0-17.0%
Available in 1oz and 8oz bags.
Houblon - BSG Vic Secret

Un spécialiste du houblon sec avec des notes nettes de fruit de la passion et d'ananas. Caractère tropical net et lumineux (fruit de la passion, ananas) avec des notes d'herbes fraîches et d'aiguilles de pin. Similaire au Galaxy mais plus léger et moins dominant.
Gamme d'acide alpha : 14,0-17,0%
Disponible en sacs de 1 oz et 8 oz.