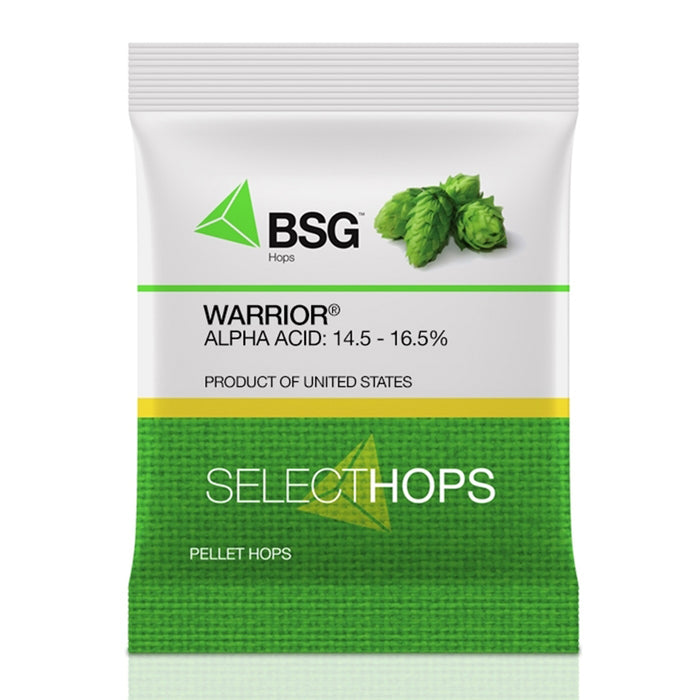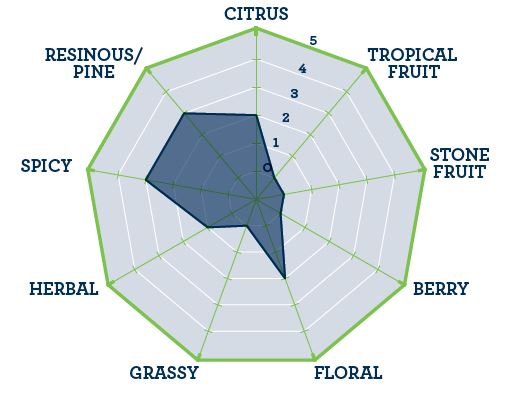 Hops - BSG Warrior Pellets
by BSG
Occasionally we may need to substitute to 1oz YCH nitrogen purged hops.
Warrior® is a versatile hop capable of clean bitterness and intense aroma. Mild to moderate with a complex mix of bright citrus, honeysuckle, sweet herbs, and green wood. 

Alpha Acid Range: 14.5-16.5%
Available in 1oz and 8oz bags.
Houblon - BSG Warrior

Warrior® est un houblon polyvalent capable d'une amertume nette et d'un arôme intense. Doux à modéré avec un mélange complexe d'agrumes brillants, de chèvrefeuille, d'herbes douces et de bois vert.
Gamme d'acide alpha : 14,5-16,5%
Disponible en sacs de 1 oz et 8 oz.