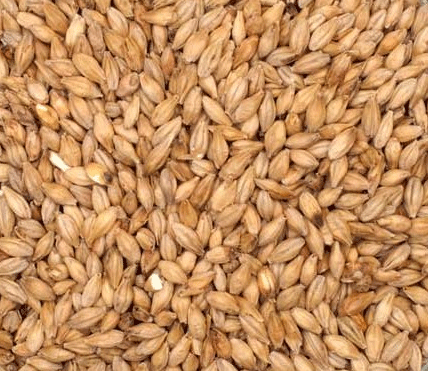 Malt - Vienna, Horton Ridge Local Organic
by Best Case Wholesale
Local. Organic. Floor Malted. 
A more intense base malt than standard 2 row, brings more in depth character to European lagers. Hints of biscuit, and slight nutty profile. 
Colour:3.6°L
Extract CG Dry Min: 79.02
Moisture Max: 5%
Sold by the kg.
Malt - Vienna, Horton Ridge Biologique Locale
Local. Biologique. Sol Malté.
Un malt de base plus intense que le standard à 2 rangs apporte davantage de caractère en profondeur aux lagers européennes. Notes de biscuit et léger profil de noisette.
Couleur: 3.6 ° L
Extrait CG Dry Min: 79.02
Humidité max: 5%
Vendu au kg.