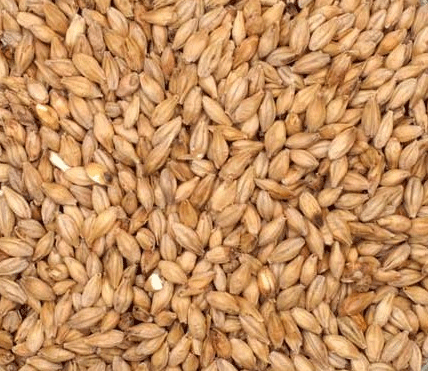 Malt - Summer Pale Malt, Horton Ridge Local Organic
by Best Case Wholesale
Local. Organic. Floor Malted. 
Summer heat means richer character when it comes to floor malting. This intense pale malt is reminiscent of British Maris Otter. Use for fuller body ales and dark winter beers. 
Colour: 3.5°L
Extract CG Dry Min: 80.51
Moisture Max: 5.31%
Sold by the kg.
Malt - Malt pâle d'été, produit biologique local de Horton Ridge
Local. Biologique. Sol Malté.
Un caractère plus riche en matière de maltage au sol. Ce malt pâle intense rappelle le britannique Maris Otter. Utilisez-le pour des bières plus sèches et des bières noires d'hiver.
Couleur: 3.5 ° L
Extrait CG Dry Min: 80.51
Humidité max: 5,31%
Vendu au kg.