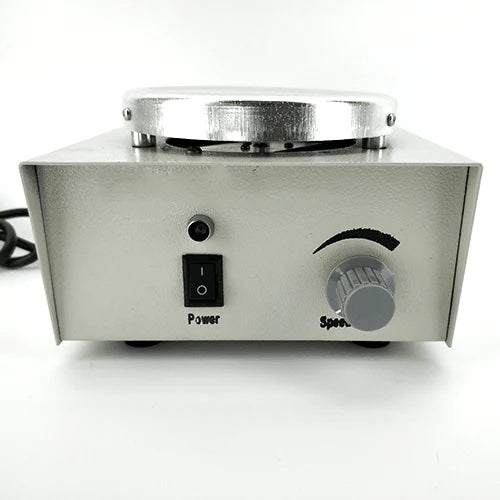 Magnetic Stir Plate
by Best Case Wholesale
If you're new to brewing you'll soon learn that healthy yeast makes better beer. The best place to start with making healthy yeast is to build up their numbers.
Use your favorite brewing software to determine required yeast cells for any batch of beer!

Holds up to 1000mL conical Erlenmeyer flask. You'll be able to make a varying range of yeast starters depending on your batch size.
Includes:
PLAQUE D'AGITATION 
Cette plaque d'agitation compacte a un interrupteur "ON/OFF", un bouton de contrôle de vitesse et un fusible à vis situé à l'arrière. Une barre magnétique est incluse. Cette plaque est très utile pour la croissance de cultures de levures. Une agitation constante de la levure augmentera le nombre de cellules de celle-ci comparé à une levure non agitée.