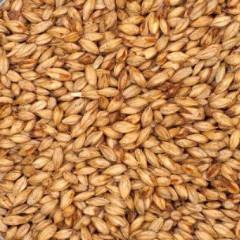 Malt - Cherry Wood Smoked
by Best Case Wholesale
A special malt smoked over cherry wood which contributes an intense, yet smooth and sweet smoke flavour and aroma.
Sold by the kg.
Malt - Cerisier Fumé
Un malt spécial fumé sur du bois de cerisier qui apporte une saveur et un arôme de fumée intenses, mais doux et sucrés.
Vendu au kg.