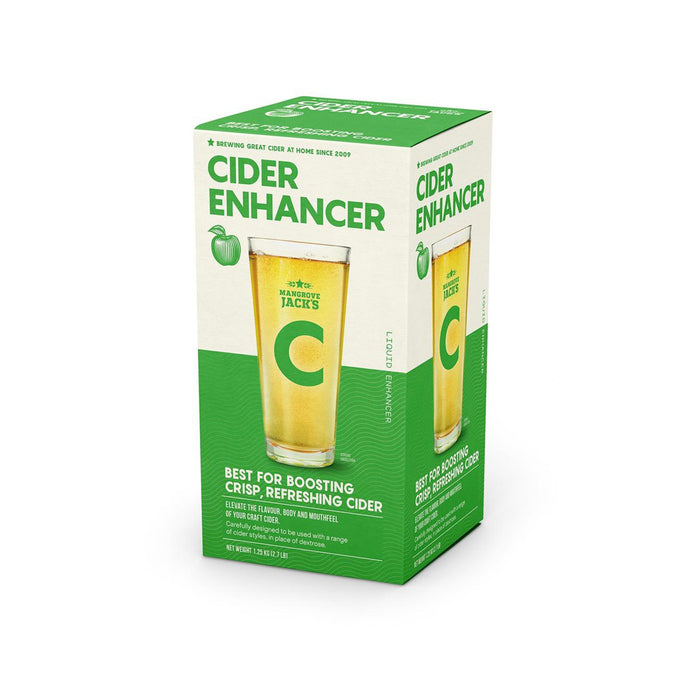 Mangrove Jack's Cider Enhancer
by Mangrove Jack's
Cider Enhancer – Best for boosting crisp, refreshing cider!
Mangrove Jack's Cider Enhancer infuses a special blend of apple juice concentrate, invert sugar syrup and glucose syrup. It has been carefully designed to be used with a range of cider styles. 
Use as an alternative to approx. 1kg of dextrose in your brew to elevate the flavour, body and mouthfeel of your cider
Rehausseur de cidre Mangrove Jack
Idéal pour booster le cidre croquant et rafraîchissant!
Infuse un mélange spécial de concentré de jus de pomme, de sirop de sucre inverti et de sirop de glucose. Il a été soigneusement conçu pour être utilisé avec une gamme de styles de cidre.
Utiliser comme alternative à env. 1 kg de dextrose dans votre infusion pour rehausser la saveur, le corps et la sensation en bouche de votre cidre