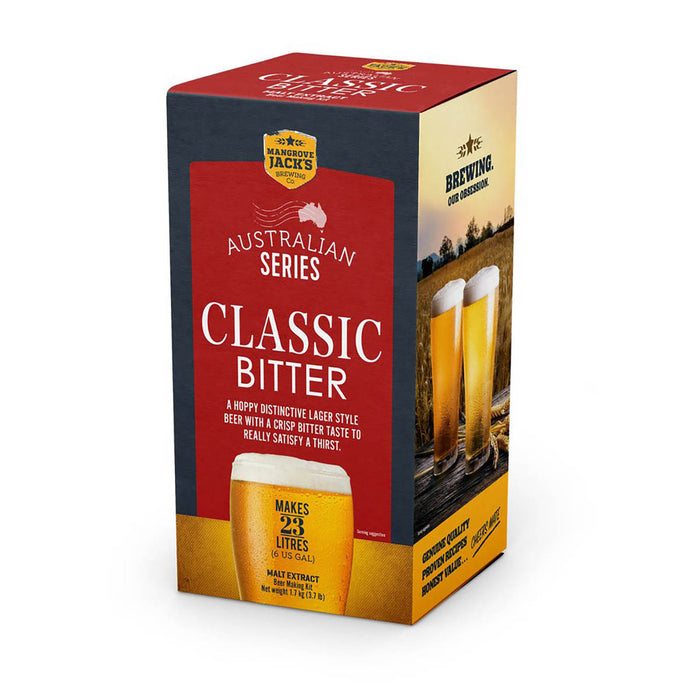 Mangrove Jack's Australian Brewer's Series - Bitter
by Mangrove Jack's
A hoppy distinctive Lager style beer with a crisp bitter taste to really satisfy a thirst.
Contains 1.7 kg of premium liquid malt extract and style specific yeast.
Makes 23 L
Mangrove Jack's Australian Brewer's Series - Bitter
Une bière houblonnée de style Lager avec un goût amer et croquant qui satisfait réellement la soif.
Contient 1,7 kg d'extrait liquide de malt de première qualité et de levure spécifique.
Donne 23 L