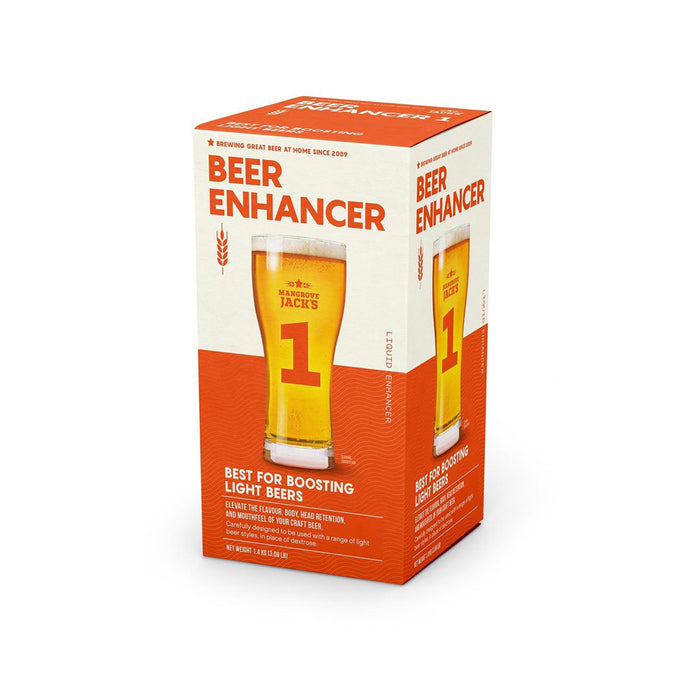 Mangrove Jack's Beer Enhancer 1
by Mangrove Jack's
Beer Enhancer 1 – best for boosting light beers!
Mangrove Jack's Beer Enhancer 1 infuses a special blend of liquid malt extract, invert sugar syrup and glucose syrup. It has been carefully designed to be used with a range lighter, drier beers, such as lagers and pilsners.
Use as an alternative to approx. 1kg of dextrose in your brew to elevate the flavour, body, head retention and mouthfeel of your beer.
Rehausseur de bière Mangrove Jack's 1
Idéal pour booster les bières légères!
Infuse un mélange spécial d'extrait de malt liquide, de sirop de sucre inverti et de sirop de glucose. Soigneusement conçue pour être utilisée avec une gamme de bières plus légères et plus sèches, telles que les lagers et les pilsners.
Utiliser comme alternative à env. 1 kg de dextrose dans votre bière pour rehausser la saveur, le corps, la rétention de la tête et la sensation en bouche de votre bière.