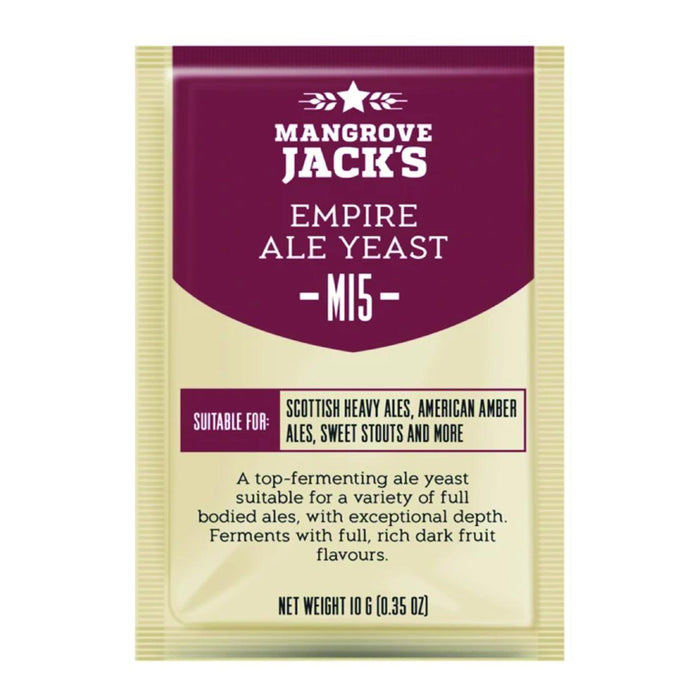 Yeast - Mangrove Jacks Empire Ale 10g
by Mangrove Jack's
Suitable for Scottish Heavy Ales, American Amber Ales, Sweet Stouts and more.
Attenuation: High
Flocculation: High
Usage Directions: Sprinkle contents directly on up to 23 L (6 US Gal) of wort. For best results, ferment at 18-22 degrees C (64-72 degrees F).
Yeast - Mangrove Jacks Empire Ale 10g
Une levure de bière à la fermentation haute qui convient à une grande variété de bières corsées et d'une profondeur exceptionnelle.
Convient pour les Heavy Ales écossais, les American Amber Ales, les Sweet Stouts et plus.
Atténuation: élevée
Floculation: haute
Mode d'emploi: Saupoudrer le contenu directement sur jusqu'à 23 L (6 US Gal) de moût. Pour de meilleurs résultats, fermentez à 18-22 ° C (64-72 ° F).