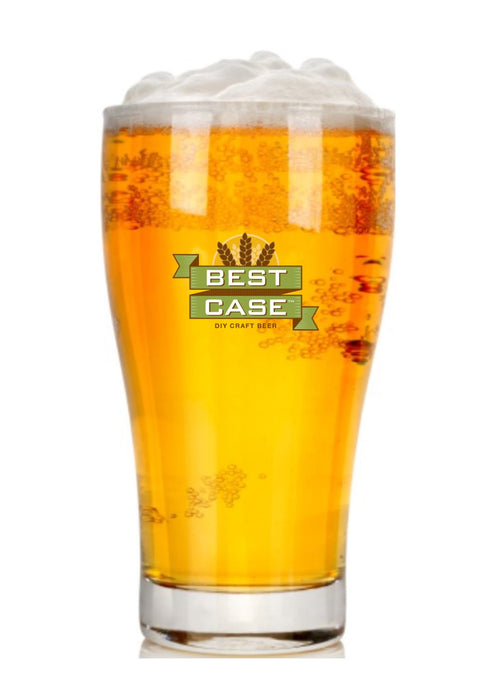 Best Case Northern Lights All Grain
by Best Case Beer
Designed for use with the Grainfather and traditional all-grain brewing systems.
Best Case All-Grain kits are tried and true recipes developed over many years.
 Our Canadian style ale contains Canadian 2-row specialty malts (crushed), hops, and yeast - Ready to mash in and make delicious beer ever time! Temperature and time guidelines are also included.
This is an excellent example of what Canadian ale should be. It is golden coloured, crisp and clean with a tiny bit more hop bitterness and aroma than your average Canadian beer. A little fuller bodied too. Delightfully refreshing. Those who like it...
O.G. 1.043-48 | F.G. 1.010-14 | ABV 4.3% | IBU 25
(OG Based On 75% Brewhouse Efficiency)
Makes 23 Litres!
*Estimated alcohol contents for Best Case beer assumes you are adding the priming sugar at bottling (which contributes approximately 0.3% alc./vol.)
Best Case Northern Lights All Grain
Conçu pour être utilisé avec le Grainfather et les systèmes de brassage traditionnels à base de grains.
Les trousses Best Case Tout Grains sont des recettes éprouvées et élaborées au fil de nombreuses années.
Dorée et rafraîchissante. Un classique du nord avec une fin houblonnée.
C'est un excellent exemple de ce que devrait être la bière canadienne. Elle est de couleur dorée et net. Délicieusement rafraîchissant. Servir Froid.
O.G. 1.043-48 | F.G. 1.010-14 | ABV 4.3% | IBU 25
(Les valeurs sont approximatives)
Donne 23 litres!
* La teneur estimée en alcool de la bière Best Case suppose que vous ajoutez le sucre d'amorçage à la mise en bouteille (ce qui représente environ 0,3% alc./vol.)