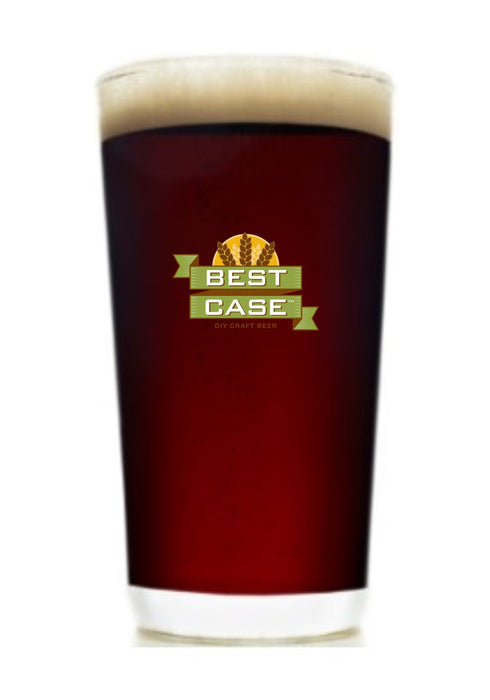 Best Case Old Peculiar All Grain
by Best Case Beer
Designed for use with the Grainfather and traditional all-grain brewing systems.
Best Case All-Grain kits are tried and true recipes developed over many years.
 Our Old Peculiar contains traditional British Maris Otter malt and specialty malts (crushed), molasses, UK hops, and yeast - Ready to mash in and make delicious beer ever time! Temperature and time guidelines are also included.
This style of dark old ale originates from Theakston's brewery in North Yorkshire, England. It has also affectionately been referred to as 'Lunatic Broth' due to its strength. Toffee & roast malt in the mouth; hints of 'rum' with a deep bitter sweet finish and a delicate hop underpinning. Peculiar has a certain warmth due to its higher alcohol content.
O.G. 1.054-58 | F.G. 1.012-16 | ABV 5.6% | IBU 20
(OG Based On 75% Brewhouse Efficiency)
Makes 23 Litres!
*Estimated alcohol contents for Best Case beer assume you are adding the priming sugar at bottling (which contributes approximately 0.3% alc./vol.)
Best Case Old Peculiar All Grain
Conçu pour être utilisé avec le Grainfather et les systèmes de brassage traditionnels à base de grains.
Les trousses Best Case Tout Grains sont des recettes éprouvées et élaborées au fil de nombreuses années.
Goût de malt au caramel avec des notes de rhum et une finale douce et amère. Consommable de manière trompeuse à presque 6% alc / vol.
Cette vieille bière brune provient de la brasserie Theakston dans le North Yorkshire, en Angleterre. Cette bière a un certain goût en raison de sa teneur en alcool plus élevée (5,7% alc./vol.). Servir à la température de la cave.
O.G. 1.054-58 | F.G. 1.012-16 | ABV 5.6% | IBU 20
(Les valeurs sont approximatives)
Donne 23 litres!
* La teneur estimée en alcool de la bière Best Case suppose que vous ajoutez le sucre d'amorçage à la mise en bouteille (ce qui représente environ 0,3% alc./vol.)