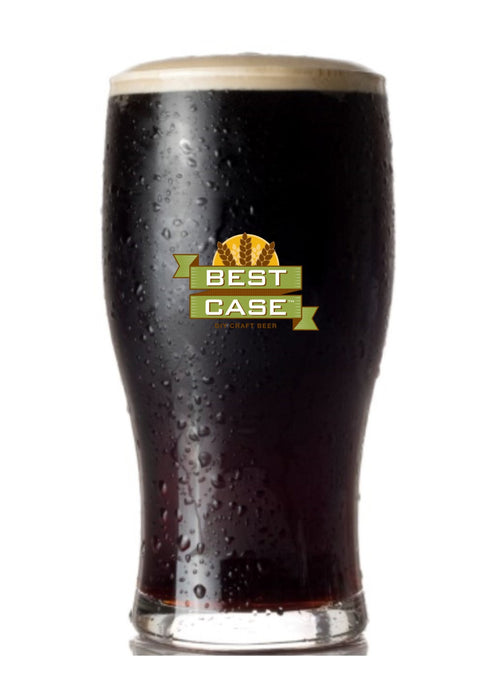 Best Case Piccadilly Porter All Grain
by Best Case Beer
Designed for use with the Grainfather and traditional all-grain brewing systems.
Best Case All-Grain kits are tried and true recipes developed over many years.
 Our London style Porter contains traditional British Maris Otter malt and specialty malts (crushed), UK hops, and yeast - Ready to mash in and make delicious beer ever time! Temperature and time guidelines are also included.
Porter originated in London, England, as a blend of stout & pale ale. It flourished for over two centuries before fading away to near oblivion. Revived by micros and homebrewers, this beer is dark (almost black) but not as roasty as a stout. Chocolate notes, and relatively low bitterness, make this flavourful session beer as popular today, as it was among the Hotel Porters of London's past.
O.G. 1.054-58 | F.G. 1.012-16 | ABV 5.6% | IBU 20
(OG Based On 75% Brewhouse Efficiency)
Makes 23 Litres!
*Estimated alcohol contents for Best Case beer assume you are adding the priming sugar at bottling (which contributes approximately 0.3% alc./vol.)
Best Case Piccadilly Porter All Grain
Conçu pour être utilisé avec le Grainfather et les systèmes de brassage traditionnels à base de grains.
Les trousses Best Case Tout Grains sont des recettes éprouvées et élaborées au fil de nombreuses années.
Délicieux Porter londonien avec des notes de rôti et de chocolat. Porter est originaire de Londres, en Angleterre, sous forme d'un mélange de bière blonde et d'une Stout. Elle a prospéré pendant plus de deux siècles avant de disparaître dans l'oubli. Relancée par des micro-brasseries, cette bière est foncée (presque noire) mais pas aussi rôti qu'une bière Stout. Quelques notes de chocolat subtiles, et une amertume relativement faible. Servez au froid.
O.G. 1.054-58 | F.G. 1.012-16 | ABV 5.6% | IBU 20
(Les valeurs sont approximatives)
Donne 23 litres!
* La teneur estimée en alcool de la bière Best Case suppose que vous ajoutez le sucre d'amorçage à la mise en bouteille (ce qui représente environ 0,3% alc./vol.)