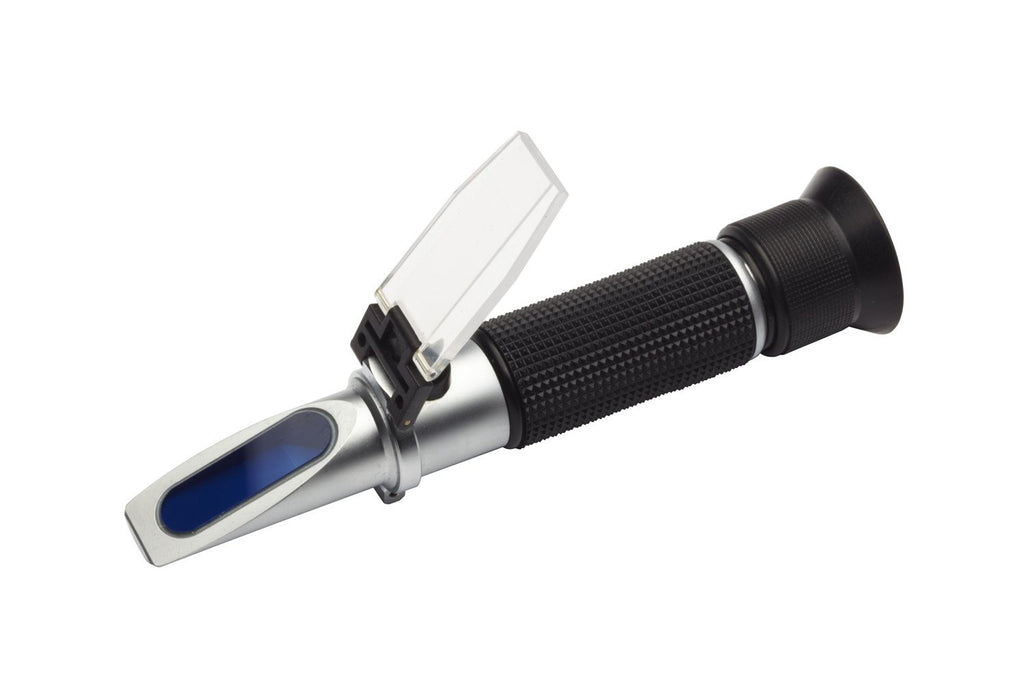 Refractometer
by Best Case Wholesale
A refractometer instantly reads gravity, in Brix, of unfermented wort or fruit juice by measuring the degree that light passing through the sample is bent. Unlike a hydrometer, only a few drops are required for a sample.
Our refractometer comes complete with a screwdriver for calibration, a microfiber cloth for cleaning the prism surface, a pipette for sample collection, and detailed usage instructions.
Réfractomètre
Un réfractomètre lit instantanément la gravité, en Brix, du moût non fermenté ou du jus de fruit en mesurant le degré de courbure de la lumière traversant l'échantillon. Contrairement à un hydromètre, quelques gouttes seulement sont nécessaires pour un échantillon.
Notre réfractomètre est livré avec un tournevis pour l'étalonnage, un chiffon en microfibre pour nettoyer la surface du prisme, une pipette pour le prélèvement d'échantillons et des instructions d'utilisation détaillées.